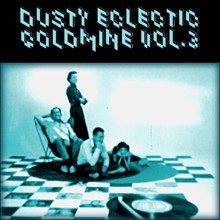 SampleScience has announced the release of Dusty Eclectic Goldmine Vol.3, the third volume in the sample pack series, including smooth ambient loops, dirty breakbeats, dusty vintage film cuts, music loops in the style of Boards of Canada, LFO, Aphex Twin and early Ninja Tune records.
You also have weird FX loops, experimental textures, voices from old public domain films, drum hits and more! My inspiration for this sound library has been Kid Koala, Cold Cuts, Lone, Kona Triangle, Milieu and the whole electronic lofi scene! Expect dusty ambiences, lofi drums, indie casio melodies and old software synthesizers doing their best!

Note that this library doesn't include any construction kits, just samples to mangle! The samples are also lofi, dusty, there's is crackles and it's all on purpose to give you that old vinyl cut feeling. Classified under: breakbeats, lofi, experimental, beats, underground, indie electronics.
Dusty Eclectic Goldmine Vol.3 features
190 samples, 16/24-bit Wav.
11 Ambient Loops.
9 Bass Loops.
28 Drum Loops.
31 LoFi-Cuts.
25 Music Loops.
28 One-Shots.
47 Voices.
11 Weird FX Loops.
The sample pack is available to purchase for $5 USD.
More information: SampleScience / Dusty Eclectic Goldmine Vol.3