As part of Meldaproduction's Eternal Madness Sale, this week you can save 50% on a synthesizer, psychoacoustics widening effect, dynamic equalizer and filter.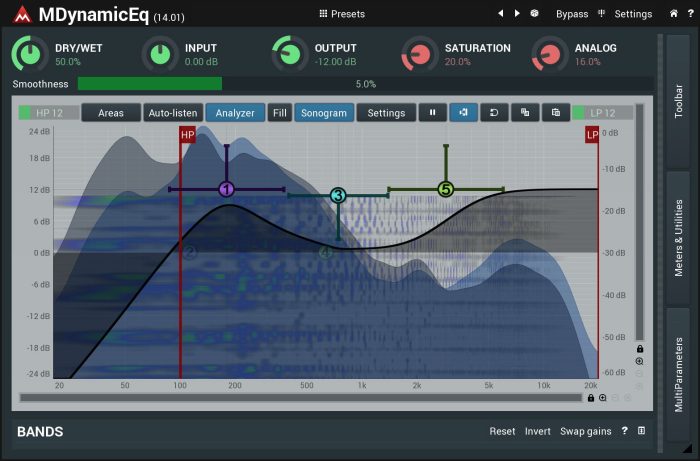 MDynamicEq, the little brother of MAutoDynamicEq, is an unbelievably transparent and musical sounding equalizer with a gorgeous interface stuffed with amazing features. It pushes the technology forward by introducing dynamic processing!
MFilter is a specifically altered version of the MEqualizer with four global modulators which are able to provide effects such as wah-wah, sweeps, etc., but MFilter goes much further than you could ever imagine with standard effects.
MPowerSynth is an extremely versatile synthesizer featuring the best sounding oscillators on the market, the most advanced distorting filters and a unique modular effects engine. It also features our smart randomization system providing endless inspiration!
MStereoSpread uses psychoacoustics to bring your tracks closer to the listener and make them as wide and tight as physically possible, yet sound natural and beautiful.
The offer expires March 9th, 2020.
More information: Meldaproduction