Plugin Boutique has announced an exclusive sale on Sturmsounds-Electro, offering a 50% discount on its creative Kontakt instrument libraries.
Schlagomat is an intuitive hybrid drum and sample sequencer allows you to generate sound sets and patterns randomly to expand your creativity spectrum.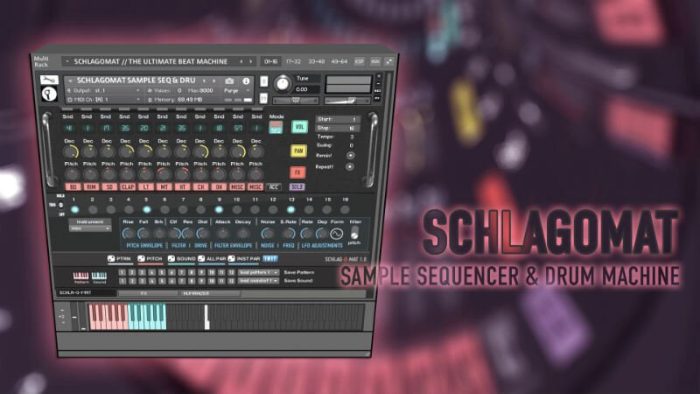 SCHLAGOTMAT enables you to roll the dice with random sounds and noises – you can import your own samples in the 11 existing sequencer-tracks.

Schlagomat's wide variety of Sequencer-Parameters will ease you into a much more fluent and intuitive workflow. Beat shreds, melody fragments and wild sound experiments will instantly turn into new ideas!
Turner MK2 is a sample slicer, beat machine and remix tool that enables you to 'roll the dice' with random sounds and noises.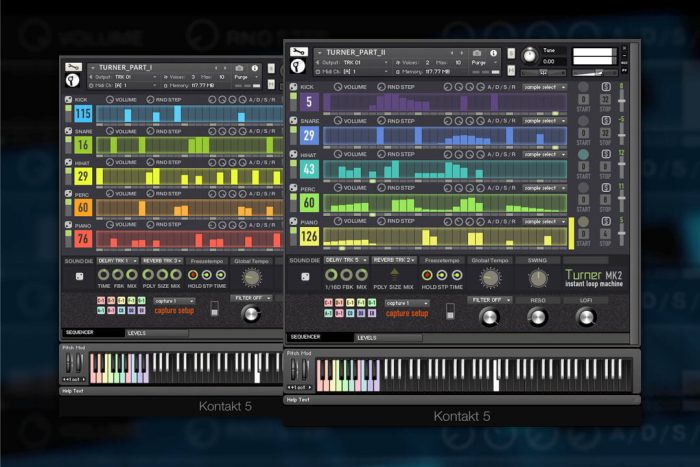 Turner MK2 lets you turn beat shreds, melody fragments, or wild sound experiments into new ideas in no time.
Turner's wide variety of Sequencer -Parameters, such as Pitch, Sample Start, Sample Slice, Filter, Panorama, Lofi, Noise, Saturation, Octave Shift, LFO Pitch, last but not least LFO Filter, will ease you into a much more fluent and intuitive workflow. Not to forget the fun you will have with five available Sequencers – each one can store up to 127 Samples.

But Turner is not just a great generator for fresh ideas, because of its ability to process the included and custom Sample Slices (or even longer Samples) in a lot of different and exciting ways. It's also a fully loaded Remix Machine! Turner's numerous possible combinations make it one of a kind – a highly inspiring multi talent.
Schlagomat and Turner MK2 are on sale for $29.99 USD each until October 12th, 2020.
More information: Sturmsounds-Electro