PluginFox is offering a 52% discount on the Ina GRM Tools Complete I collection featuring 3 GRM Tools bundles in one package.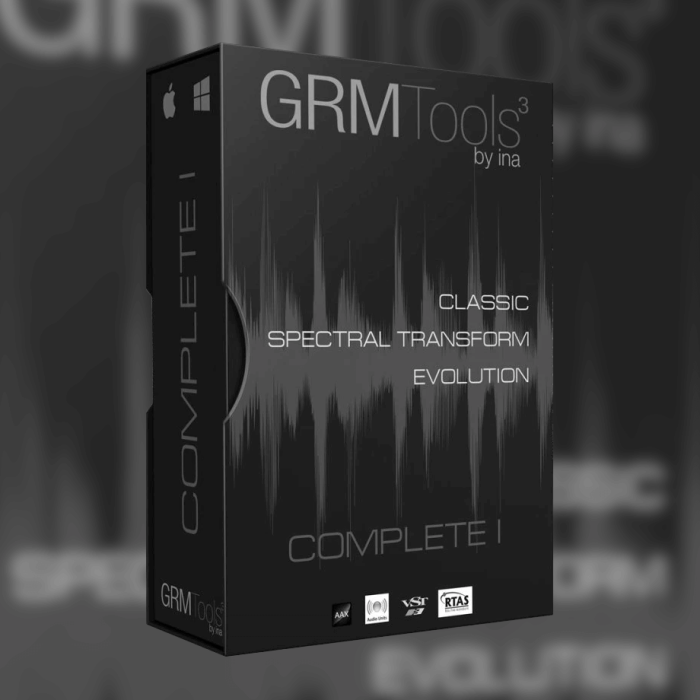 Designed and produced by INA-GRM, GRM Tools plug-ins are the result of many years of experimentation and development of sound processing software for use by musicians, composers and sound designers.
The bundle includes a total of 18 plugins:
GRM Tools Spectral Transform: Contrast, Equalize, Equalize Mono, Shift, Warp.
GRM Tools Classic: BandPass, BandPass Mono, Comb Filters, Delays, Doppler, Doppler Mono, Freeze, Pitch Accum, Reson, Shuffling.
GRM Tools Evolution: Evolution, Fusion, Grinder.
Regularly $499 USD, the bundle in on sale for $239 USD through June 8th, 2020.
More information: Ina GRM