Plugin Boutique has a launched a sale on the exclusive Glitchmachines Sample Pack Bundle, comprising four sample packs with a collection of unique, finely tuned samples of the highest sonic quality.
The 18GB+ bundle includes Vimana, Biomorph, Microsphere, and Syndrone, offering an indispensable resource for modern music production, games composition and multimedia applications.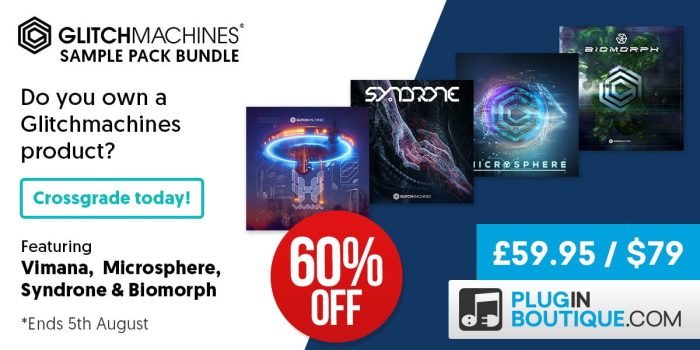 Glitchmachines Sample Pack Bundle:
The bundle is available at over 30% off the regular price of the four packs combined.
Until August 6th, owners of one or more Glitchmachines products can purchase the Glitchmachines Sample Pack Bundle Upgrade at a huge 60% discount.
If you don't own any Glitchmachines products yet, you can grab the Chimera sample pack for only $1 USD and upgrade to the bundle.
Plugin Boutique has also launched the Glitchmachines Plugins Bundle, with a 30% discount on the collection of 8 plugins.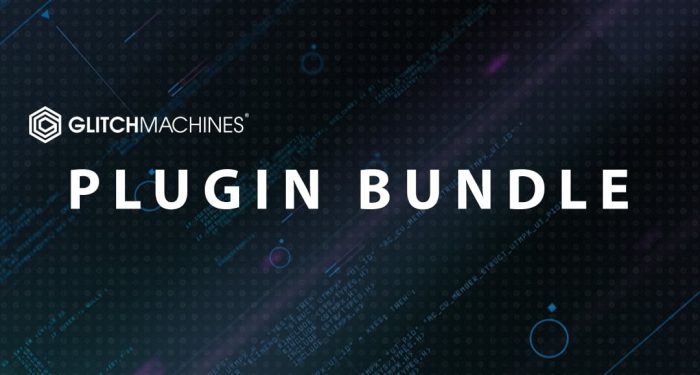 Adventurous sound designers and electronic musicians can push the envelope to infinity with this bundle, featuring our unique collection of forward-thinking Samplers, Sound Generators and Effects Processors.
The bundle includes Palindrome, Cataract, Polygon, Quadrant, Cryogen, Subvert, FXT, and Convex.
More information: Glitchmachines