DontCrack has announced a promotion on Nomad Factory, offering up to 80% discount on all its plugins and bundles for a limited time.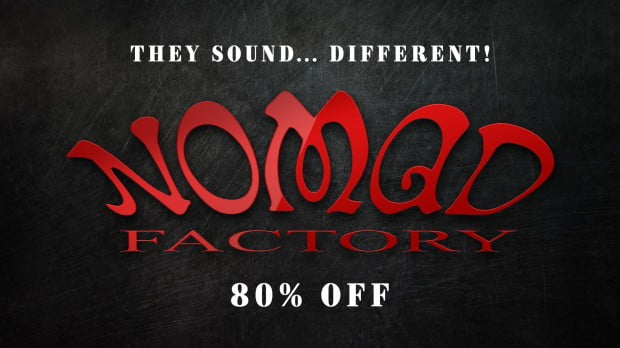 As you know, we took over management of the complete line of Nomad Factory products over 3 years ago through Plugivery Distribution. This was very challenging for us and involved huge investments in both time and money. We have since grown the company and released fantastic new products (Bus Driver, Drum Tools, Analog Studio Rack, and much more), loved by all, and increased Nomad Factory's stature in the market.

Nomad Factory has established a reputation for providing high quality plug-ins. Their extensive catalog of offerings is the result of a long first-hand experience using analog mixing consoles and rack mounted gear before the digital era came about. This reputation has continued strongly with new releases from our development team and energized staff.

Unlike other plug-in developers, Nomad Factory never set out to "mimic" classic hardware models but set itself apart by capturing the best aspects of that analog gear from the era.

If you haven't tried them out, you owe it to yourself to download and demo them (below) in your work. You'll surely hear why so many top engineers use them everyday to make their digital recordings come alive and sound "different".
The sale ends November 30th, 2018.
More information: DontCrack