Plugin Boutique is offering discounts of up to 80% off the regular price on Initial Audio's audio effects and virtual instruments.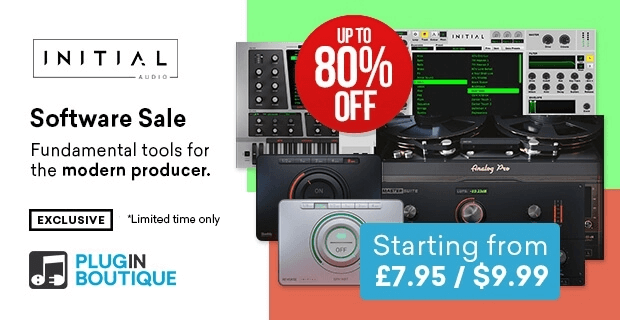 Initial Audio provide modern producers with everything they need to create hits! Save big on their collection of instruments and multi-effects at Plugin Boutique.
The sale includes:
Dynamic Delay: $24 USD.
IA-LA1 Compressor: $19 USD.
Boost X Saturator: $15 USD.
808 Studio 2: $59 USD.
AR1 Reverb: $19 USD.
Heat Up 3: $149 USD.
Master Suite: $59 USD.
Analog Pro: $29 USD.
Reverse: $9.99 USD.
SlowMo: $9.99 USD.
Sektor Synth: $49 USD.
The offer expires October 1st, 2020.
More information: Initial Audio