The Loop Loft has launched a new round of Weekend Specials, offering a discount of up to 90% on selected sample packs and bundles.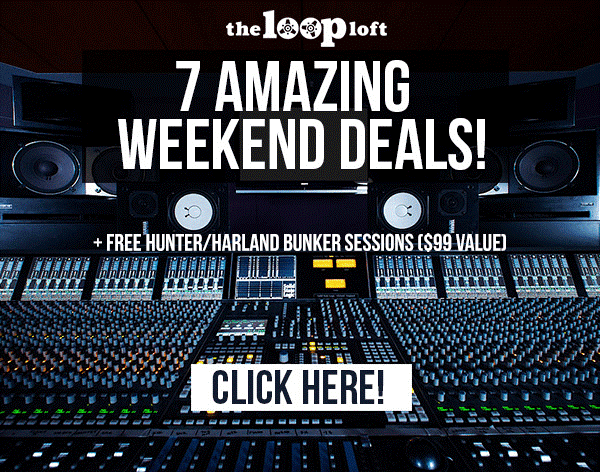 Save up to 90% on these 7 hand-picked collections + receive The Hunter/Harland Bunker Sessions Vol 3 ($99.00 value) for FREE at checkout!
Weekend Specials
The sale ends March 27th, 2017.
More information: The Loop Loft / Weekend Specials
Our Weekend Sale starts NOW! Save up to 90% on seven amazing libraries and receive a FREE copy of the Hunter/Harland Bunker Sessions Vol 3 ($99 value) with any purchase. Cool? Click here for details: https://www.thelooploft.com/collections/weekend-specials

Posted by The Loop Loft on Friday, March 24, 2017