Industrial Strength Samples has launched its latest sample pack Sci Fi Cinematic, a huge collection of sounds for underground cinematic producers of indie films and games.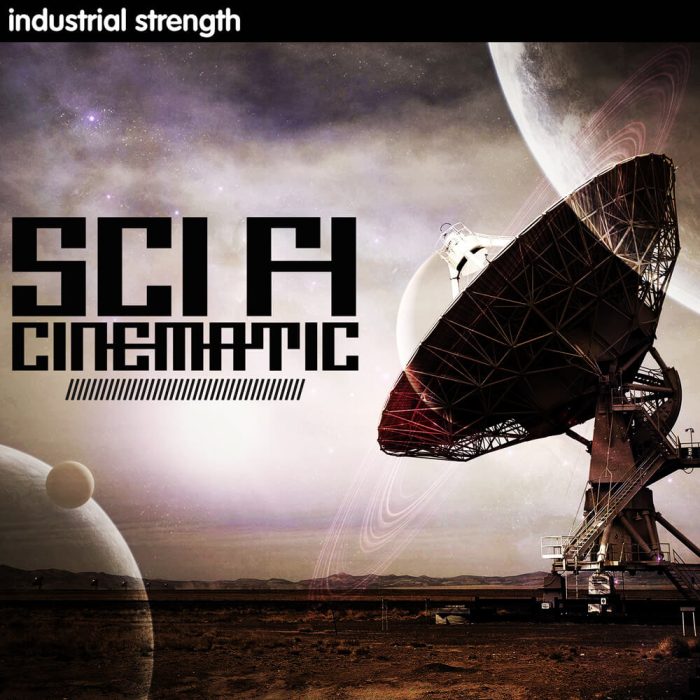 We have to start by saying; of course you can use this collection for your music as well! This latest edition dives deep into dark SI Fi. This is not your parents Si Fi mind you. Unlike typical Cinematic packs which offer loads of the same old. We have embarked on a mission for the modern, current and now.

Influenced by Si Fi Films such as Star Wars, Aliens, Blade Runner and tons of space and SI Fi horror movies of new and old. We have created a brand new set of heavy audio with mad scientist synthetic sounds. SI FI Cinematic is made from the ground up folks.

This pack along with some of our other amazing cinematic effects packs such as Drone, Cinematic Tools, Drone and Noise, Texture, Bomb, Drop, LO Fi Cinematic, Sweep, Wind Up and Concrete Noise work extremely well together.

These Industrial Strength Cinematic FX packs cover a wide spectrum of sounds, synth effects,, ambience, machines and of course loads of inspiration audio for you to chop up in the most usable ways to fit your music, film or game.
Sci Fi Cinematic features
4.67 GB content, 24-bit/44.1Khz stereo and mono Wav files.
Includes 35 Atmos, 30 Computer Fx, 20 Containment Fields, 20 Crackes, 20 Downlifters, 40 Drones, 30 Drops, 10 Static, 25 Emissions, 21 Impacts, 41 Key Pads, 60 Laser Sounds, 72 Machinery, 20 Textures, 70 Mattel Synsonics Drum Machine, 50 Perc Shots, 57 Planetary Sounds, 21 Distorted Soundscapes, 20 Dives, 20 Ice Drones, 10 Landings, 10 Take off's, 20 Lush, 20 Risers fx, 30 Reverse Fx, 30 SFX, 50 Ship Fx, 20 Solar Winds, 20 Sub Space, 20 Synth Fx, 21 Synth Sounds, 30 Soundscapes, 40 Alien Communications, 41 Broken Transmissions, 58 Space Vocals, 20 Strange Drones, 5 Sub Drones.
Bonus Pack: ISR Cinematic Textures (41 samples).
The sample pack costs £29.95 GBP.
More information: Industrial Strength Samples