Sennhiser has released a new public beta of AMBEO Orbit, a free binaural panner effect plugin designed to facilitate mixing immersive binaural content.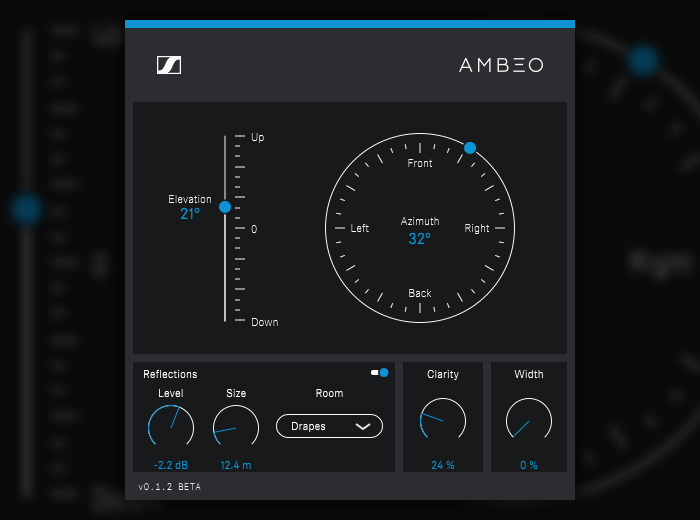 Pairing the Neumann KU100 – reference for binaural capture – with the newly released AMBEO Orbit plugin you gain full flexibility and control over your binaural recording. You can now effectively position additional mono or stereo sources into the 3D sound field, avoiding the unwanted coloration.

In fact, the patented clarity control allows you to choose how much of the binaural coloration to apply. Additionally, the unique interface for creating binaural room reflections allows you to drastically improve spatial accuracy in comparison to a reverb plugin.
AMBEO Orbit is available for Windows and Mac (VST/VST3/AU/AAX).
More information: Sennheiser