Samples From Mars has launched the SH5 From Mars, a multi-format sample library featuring the sounds of the SH-5 mono synth by Roland.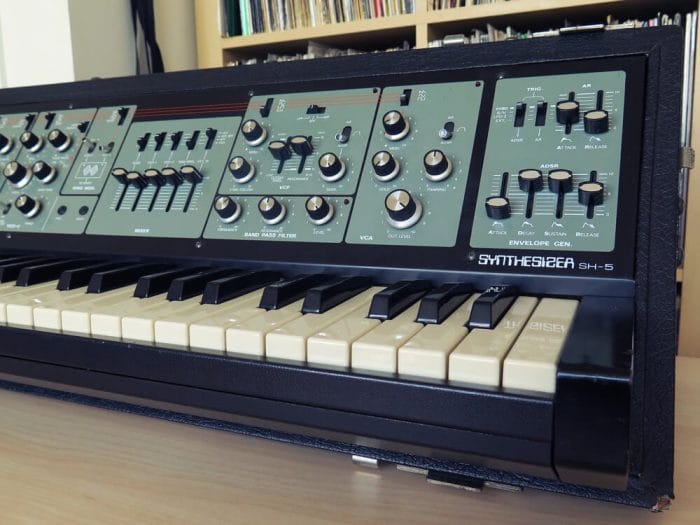 The top line of the revolutionary Roland SH series is rarely talked about, yet it includes some of the most powerful synthesizers of all time. There's the SH-101, SH1, SH-3A, SH-7… the list goes on. And while these synths are all excellent sounding in their own right, the SH-5 is undoubtedly the King, with its huge oscillators, multimode filters, extensive modulation possibilities and a brilliant mixer at the heart of it all. In our opinion, the SH-5 is one of Roland's greatest mono synths of all time.

The SH5 we sampled is in excellent condition and tuned to near perfection (OK, the lowest octave is a little off but this actually sounded pretty cool). As with all of our synth sampling efforts, we recorded many of the patches with no processing, so that the true character of the synth could shine. For other patches, however, we went over the top with analog distortion, saturating through tubes, tape, guitar pedals, hardware EQs and analog filters, and finally through Apogee conversion. This combination of recording techniques gives the instruments the widest sonic range possible.
SH5 From Mars features
40 Multi-Sampled SH5 Instruments For Ableton, Kontakt, Logic & 24bit WAV.
Huge sub bass, gritty leads, dark pads, experimental FX and more.
Extensive multi-sampling, modulation and FX routing on all instruments.
Hand trimmed and looped to perfection.
Clean, tape and tube recordings for the greatest depth between patches.
4 GB Unzipped Per Format.
The sample library is available for purchase for $39 USD.
More information: Samples From Mars / SH5 From Mars