Sinevibes has released version 1.1 of Fraction, a plug-in effect for deep real-time manipulation and re-engineering of sound.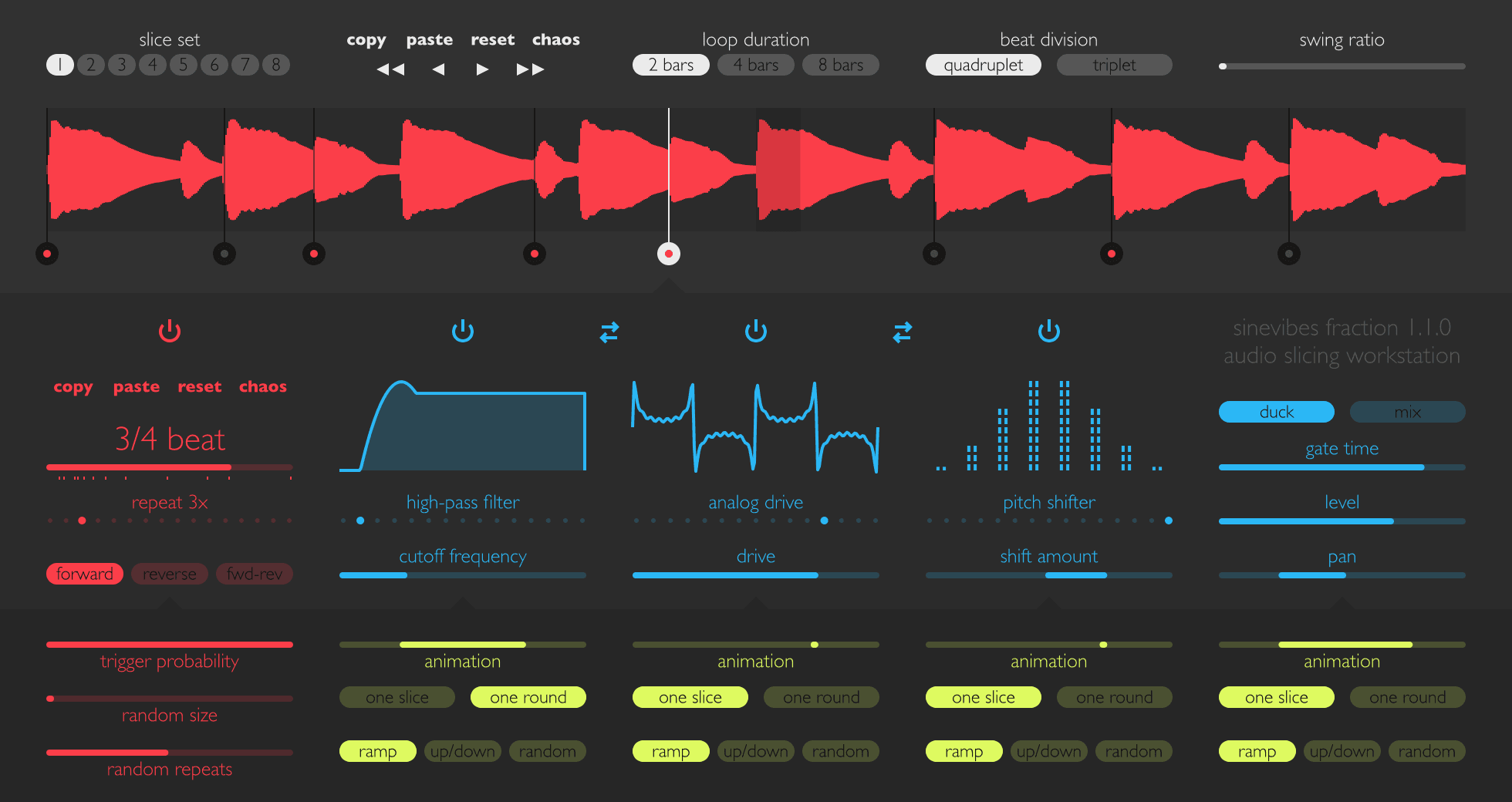 The update adds a host of new features such as forward-reverse playback mode, ability to change the order of effect units, and support for more time signatures. There are multiple minor enhancements to both the UI and the DSP efficiency, too.
Changes in Fraction v1.1
New repeater playback mode: forward-reverse.
Function buttons to change the order of effect units.
Support for 3/4, 5/4, 6/4 and 7/4 time signatures in both quadruplet and triplet timing.
Design enhancements for slider and selector graphics.
Multiple minor processor load optimizations.
Reduced processor load in filter, phaser and frequency shifter algorithms.
Re-tuned resonance response in filter algorithms.
To reset a control to its default value, double-click can now be used in addition to command-click.
Slice switches no longer turn off on sequencer timing change.
New presets (for a total of 40 factory presets).
Fraction for Mac (AU) is available for purchase for $69 USD. The update is free to all existing users.