Slate Digital has introduced a groundbreaking music production plugin in collaboration with Scott Storch, a multi-platinum and Grammy-nominated composer, keyboardist, and producer.
Packed with essential effects, an onboard autofilter, and professional presets curated by Scott himself, Storch Filter is a simple yet powerful sonic secret weapon that will transform the tracks of professionals and new music creators alike.
Scott Storch's musical legacy spans nearly three decades. After breaking onto the scene as keyboard player for the Roots, it wasn't long before Storch pivoted to his true passion as a music producer and began a remarkable career. Noted for his iconic melodies, potent beats and use of live instruments in his productions, his signature sound became a cultural phenomenon.
With over 100 million units sold, multiple Grammy nominations, and contributions to numerous chart-topping records by Dr. Dre, Beyoncé, Justin Timberlake, Ariana Grande, Drake and many more, Storch is widely regarded as one of the most successful and sought after pop, rap and hip-hop hit makers of all time.
Inspired by his unique approach to music making and incomparable track record, Slate Digital approached Scott Storch to collaborate on a creative audio FX plugin that empowers music makers at all levels with a powerhouse production tool that will bring excitement and freshness to their sound. The result is Storch Filter, an inspiring and intuitive modern filter plugin featuring 5 built-in effects, an onboard autofilter, and a host of professionally crafted presets—including a number created by Scott.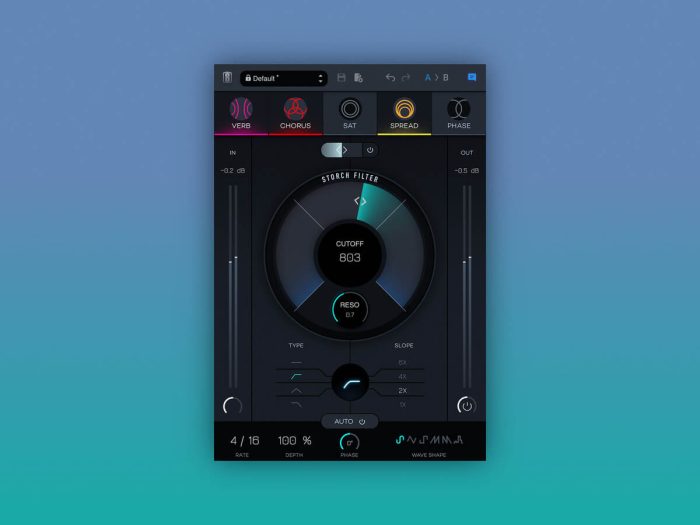 "We're very excited to team up with the truly legendary Scott Storch to offer Storch Filter, an epic plugin that's going to light a creative spark for EDM, pop, rock and hip-hop music producers of all levels" commented Slate Digital CEO, John Bastianelli. "It's so simple with Storch Filter to bring modern and unique sounds to your mix. This single plugin has it all – an easy-to-use interface, multiple built-in effects, and pro-level presets made by the man himself. Plus, it's included in the Slate Digital All Access Pass, so anyone, anywhere can get their hands on it and seriously up their music game".

"When Slate Digital approached me about a collaboration, I thought about the kinds of plugins I wished I currently had in my bag of tricks," said Scott Storch. "My hope was to develop a tool that simplifies and enhances the process of creating unique, signature sounds that can take my music to new places. Storch Filter does all that and more — it functions as multiple plugins in one, so you can instantly capture your ideas and stay in the flow. I wish I had this thing years ago!"
Storch Filter is available now for All Access Pass subscribers ($9.99 USD/month or $149 USD/year). The plugin is also available for individual purchase as a perpetual license for $149 USD.
More information: Slate Digital