Softube has announced the release of OTO Biscuit 8-bit Effects, a native plugin version of the lofi 8-bit effect originally developed for the UAD-2 platform.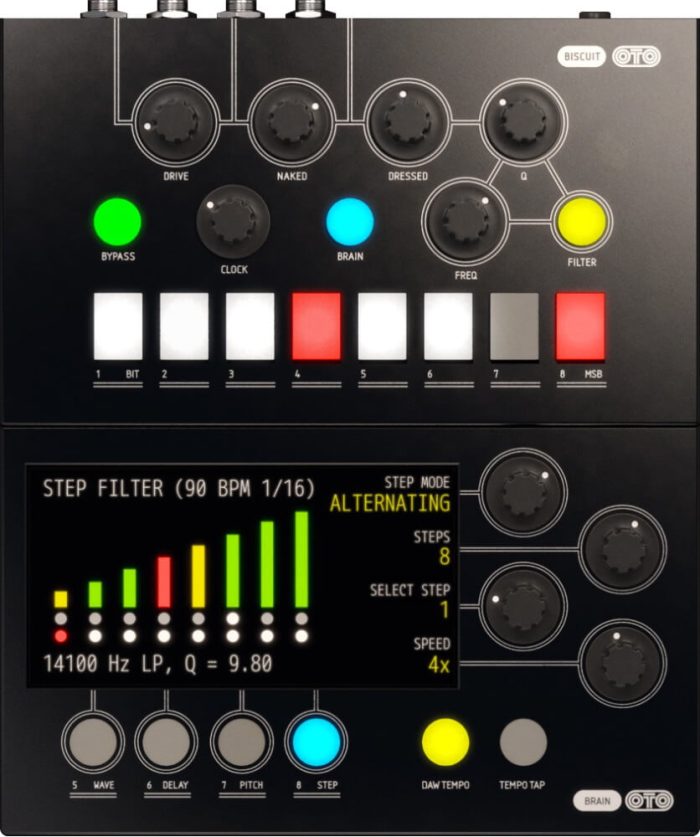 Initially introduced in hardware in the late 00's, the French-made OTO Biscuit quickly became a cult classic with DJs and electronic music producers around the world. Gritty bit-crushing, lo-fi multi-effects, a sweet and smooth analog filter, and a quality look and feel, made it a go-to awesome-sound-maker in clubs and studios alike.

The Biscuit offers incredibly detailed control, with eight individually invertable or mutable bits, control of sample rate, waveshaping, delay, even pitch-shifting, and analog filtering (controllable manually or with a built-in step sequencer) to round off sharp edges and make even the harshest digital screech sound alive and organic.

At first, the Biscuit can seem like a novelty, only for crazy once-in-a-while sounds, a totally optional cherry on the cake. But dive in a little deeper and you'll find it's its very own confection, sweet and moreish. Before long you'll be using it on pretty much every project and wondering if it's good for your teeth.
OTO Biscuit 8-Bit Effects features
Lo-fi 8-bit magic in a fun and easy-to-use package.
Take control on a bit-by-bit level.
Slow the sample rate and hear that aliasing glitter fall.
Smooth analog filter.
Built in digital effects – waveshaping, delay, pitch-shifting.
8-step sequencer to drive the filter.
Very distinctive sound, but good for many styles.
Turn any run-of-the-mill electronic track into a vibrant classic.
OTO Biscuit 8-Bit Effects for Windows and Mac (VST/VST3/AU/AAX) is on sale for $199 USD until July 20th, 2018 (regular $249 USD) from Softube and distributor Plugin Boutique. Prices ex. VAT.