Plugin Boutique has launched a sale on the Softube Spring Reverb, an authentic spring reverb recreation that aims to add vintage character and grit to any audio track.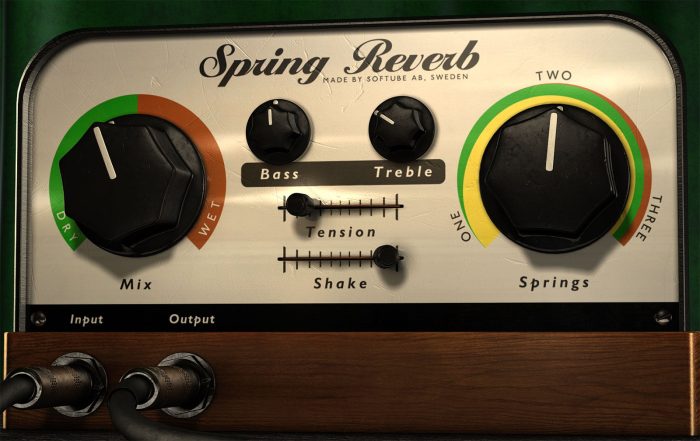 It also includes novel features such as a fully automatable Shake control that will shake the virtual springs around for those thunderous spring effects. Get some recognizable character in your mix with the Spring Reverb!

When your mix lacks that certain something, Softube's Spring Reverb may very well be it. A spring reverb is built into a lot of classic guitar amplifiers and is consequently often used for guitars. But you wouldn't do it justice to think a reverb of this type was limited to guitars only. It can add a lot of personality and character to a vocal track, a snare drum, percussion, an electric organ or just about anything. It's very much a sound of its own and it will help set your mix apart from the rest.
Spring Reverb features
Personality and character for your mix.
Tension control to shape the spring character and reverb length.
Number of spring pairs continuously adjustable from 1 to 3.
Tube driver simulation with Bass and Treble in the reverb section.
Shake control that shakes the springs around.
Can be used both as a send and an insert effect.
Very CPU friendly.
Spring Reverb is available for Windows and Mac (VST/VST3/AU/AAX). It is on sale for only $53 USD until October 1st, 2018.
Also on sale is the TSAR-1R Reverb, the little sibling of the more adjustable TSAR-1 Reverb. Both plugins offer the same high end reverb algorithm, but TSAR-1R brings extreme ease of use for a fast and intuitive workflow.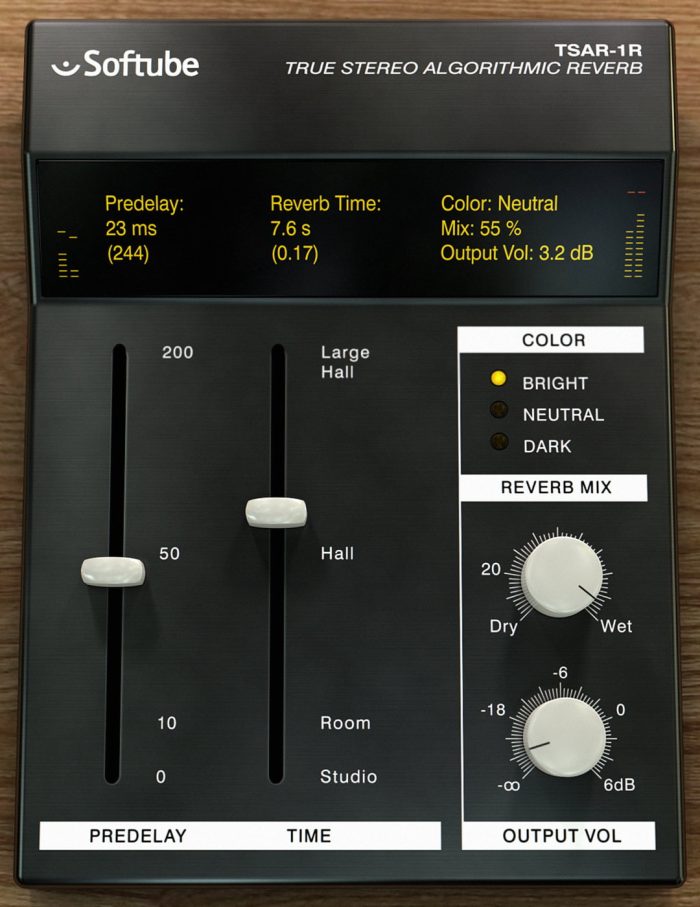 Essentially, TSAR-1R is operated with a single control—the Time slider. Add depth and dimension to any sound with short and controlled room sounds, or slide it up towards hall settings for large, dramatic spaces. It really is as easy as that, and it always sounds stellar.

The True Stereo Algorithm inside the TSAR-1R Reverb and the more adjustable TSAR-1 Reverb is what gives them their magic. The strength lies in the sophisticated sound and versatility, no matter whether they are used on strings and brass or rock drums and lead vocals, they always shine. All this while still having a comprehensive and easy-to-use interface that is unparallelled in other high-end reverb products.
The TSAR-1R is also priced at $53 USD until October 1st.
More information: Softube