Softube has launched its new Tape audio effect featuring three different tape machine types in one plugin.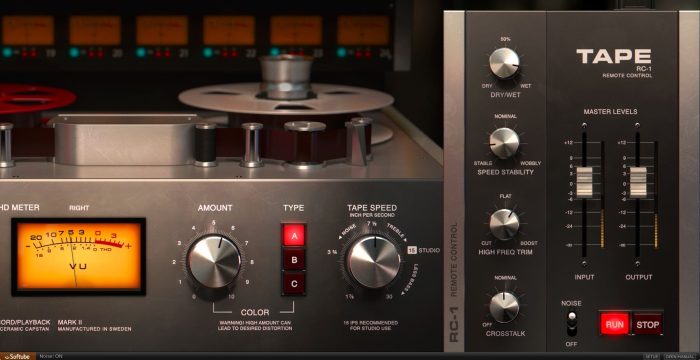 Time to get reel! Softube's Tape plug-in adds cohesion and weight to your mixes. But Tape goes far beyond your average tape machine emulation. It includes three distinctly different tape machine types, and it offers the ease of use and low CPU strain that today's music creators rightfully expect.

Even in this day and age, it's common practice for computer based professional studios to run their mixes through at least one generation of analog tape. Why? Because even when used subtly, analog tape has a smoothing effect and adds cohesion and weight to a mix—it takes the recording from a collection of individual tracks into a song where everything is connected and works together. With Softube's Tape plug-in, you can have all that and more.
Tape features
Realistic analog tape sound.
Three tape machine types included.
Easy to use.
Low CPU usage.
Includes Tape Multitrack which can be used in the MixFX slot of Presonus Studio One—adding individual channel crosstalk and single interface control of all tracks.
Tape for Windows and Mac (VST/AU/AAX) is available from Plugin Boutique at 20% off until July 1st, 2017.
Also released is 4ms Spectral Multiband Resonator, a new addon for Modular that is deep, versatile and infinitely expands what is possible to achieve with Modular.
4ms SMR can process audio like a classic filter bank, ring like a marimba when plucked/struck, vocode, re-mix tracks, harmonize, output spectral data, quantize other oscillators to scales and much more.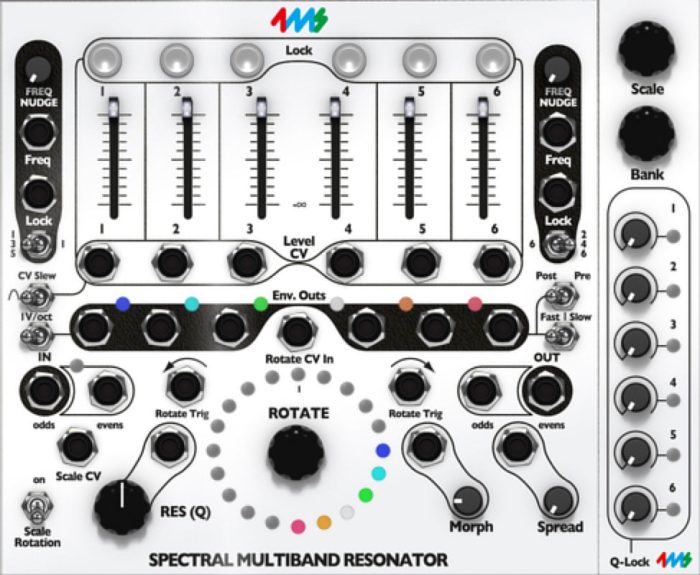 The 4ms SMR consists of six channels of resonant bandpass filters, all individually locked to a twenty notes scale displayed in the centre of the unit via the LED ring. All six filters can easily be swept around their present note scale manually or via CV. The note scales cover everything from Western scales, alternative tunings to more esoteric Gamelan and microtonal scales.

This means endless fun! You can use SMR as an oscillator bank for additive synthesis, create beautiful moving chord structures, you can use it as a vocoder, phaser, a quantizer, a stereo-widener thingy, a CV source/arpeggiator/sequencer, a remix tool for extracting triggers from recorded material, a drum synthesizer—by pulse triggering odd and even for different rhythms—a basis for multiband compressor patches and just a crazy ass effect. Daunting? The 4ms SMR comes with 75 brand new presets which covers these use cases. Great starting points for further patch-o-rama! Oh, and its CPU usage is comparatively low, so you can add a large number of SMR units to your patches.
The 4ms Spectral Multiband Resonator is also on sale at 20% off until July 1st. It requires Softube Modular.
More information: Plugin Boutique / Softube