Sonible has announced the release of smart:EQ live, a latency-free live plugin version of the award-winning smart:EQ.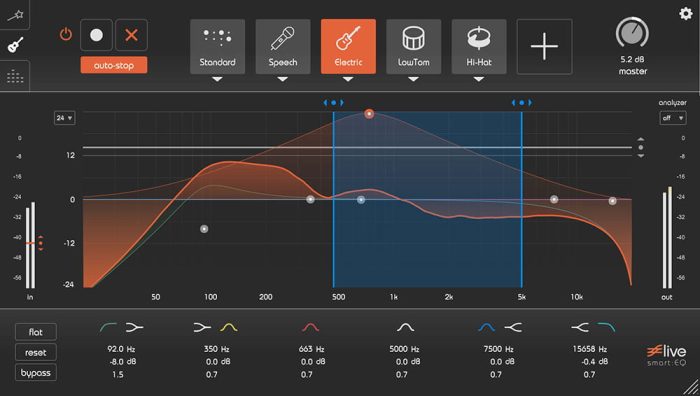 The plugin features the latency-free smart:engine for any live situation, offering an optimally balanced sound within seconds, and additional safety net for hassle-free mixing.
The high-precision adaptive filter of smart:EQ live analyzes audio signals, interprets them musically and compensates spectral imbalances in real-time. The plug-in leads to a more transparent sound image within seconds and enables a streamlined workflow for live sound mixing.

Live sound engineers are all too familiar with stressful circumstances. Often there is little or no time for sound checks and proper preparation. Engineers constantly have to deal with unexpected situations and need to make substantial decisions within seconds. sonible developed smart:EQ live to take some pressure off of them and enable new workflows in live sound. The plug-in completes basic repair tasks for you and helps to produce a homogeneous, clear sound image at every venue.

Improving the live workflow has been the main objective from the beginning: "Live technicians can now focus more on the musical experience for both artists and audiences instead of having to troubleshoot all the time", explains sonible CEO Ralf Baumgartner, who himself has over 15 years of experience as a live sound engineer.
smart:EQ live for Windows and Mac (VST/AU/AAX/Waves MultiRack Native) is available from Plugin Boutique at a 30% introductory discount until January 1st, 2018.
More information: Sonible smart:EQ live