Plugin Boutique has launched a sale on Tony Coleman Drums, offering 83% off on the virtual drum instrument by Sonivox.
This drum instrument for drummers, producers, and songwriters, brings extraordinary sound and a contemporary feel to even the most modest studio.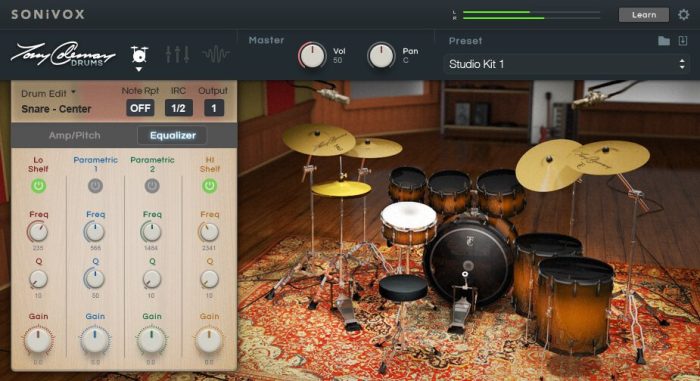 The sound and feel of Tony's illustrious drumming was expertly captured at the lauded Ardent Studios in Memphis, TN, on the best recording gear available. Each individual kick drum accent, snare hit and cymbal strike was tracked to a Studer 2-inch analog tape machine to acquire the highly-desirable affect of tape compression. Complemented by a high-definition audio engine, each sample translates the session's impeccable realism and detail to any modern digital audio workstation. Tony imparts his unique touch every individual note he plays, and that's exactly what you get.

Using a MIDI keyboard, electronic drums, or pad controller, users can access 20 Gigabytes of Tony's top-tier blend of playing, sound, nuance and touch to enhance their songs and performances. When you put these together yourself, you've got the genuine sound of an R&B legend.
Tony Coleman Drums features
Over 20 GB of expertly captured drum samples played by blues legend Tony Coleman.
Recorded at Ardent Studios using top-shelf microphones and pre-amps.
Select kick and snare drums feature 2-inch Studer tape compression.
Intelligent Rhythm Control corrects note timing without sacrificing musically.
All-new audio engine for uncanny realism in any DAW.
Comprehensive part editing; pitch, compression, filters, and EQ.
Studio-grade master effects; reverb, compression, and EQ.
Tony Coleman Drums is on sale for just £15 GBP until October 31st, 2016.
More information: Plugin Boutique / Tony Coleman Drums