Sonokinetic has launched a new website and new sampling & sound design products.
Since late 2008 we've been working hard on some new production tools (samples, loops and sound design elements) for composers and sound designers. We are two dedicated composers and sound producers who'd like to offer you our views on music and sound design in a few very affordable and hopefully useful new products.

Sonokinetic products
Felt Force One: The powerful orchestral percussive scoring library. For fast and efficient scoring, guide-tracking work and full scores building.
Price: 19.90 EUR (Kontakt 2 or higher, Apple Loops and Wav).
RockHard – Epic Rock Construction kits: This library provides basic rock construction kits for complimenting symphonic Orchestral music. Especially those epic and action-full trailer tracks sometimes need more kick and a great way to achieve this is by adding guitars and rhythm section.
Price: 9.90 EUR (Kontakt 2 or higher, Apple Loops and Wav).
Q's Designed Sound: Ques for editorial sound design in movies, games, trailers, promos and teasers. 100 exclusive produced sound effects.
Price: 9.90 EUR (Kontakt 2 or higher, Wav).
Cerberus Monstrous SFX: A complete 24-bit mastered set of top designed acoustic sound effects from a Demonic Monstrous Underworld monster. Roars, Screams, Snarls, Squeals, Inhales, Exhales, Breath, Moans, Footsteps, Wounded SFX, Attacks, Warnings, Communications, Howls & Underworld Ambiences.
Price: 9.90 EUR (Wav).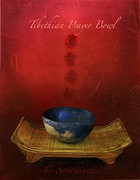 Sonokinetic has also released Tibethian prayer bowl, a free exclusive instrument for Kontakt.
As a sign of good faith and appreciation for all the musicians, composers, producers and customers who are interested in the Sonokinetic products, we'd like to offer this exclusive instrument as a free download.
Tibethian prayer bowl features
Performed and recorded in 44.1kHz/24Bit and available in Kontakt 2 (or higher) format.
A small (higher sounding, 270 MB) and a big (lower sounding, 134 MB) prayer singing bowl in long, short, soft, medium and hard played articulations.
Played with a felt and wooden drumstick.
Visit Sonokinetic for more information, audio clips and demo version downloads.