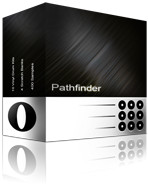 SoulViaSound has released Pathfinder, a post produced vinyl drum library with additional scratch banks, designed for Maschine and Battery 3 owners.
Berlin has a large market of second hand vinyls, so we bought some different unreleased radio promotion discs from 80's – 90's and sampled through a hand made class-a RIAA preamplifier and an 2 x API 7600 Channel Strip into Pro Tools. The kits are prepared for Maschine and Battery. For Maschine the scratches banks are mapped for keyboard like a normal Maschine instrument.
Pathfinder features
10 drum kits.
4 Scratch Banks (49 keys for every bank).
400 samples (24/44).
Pathfinder is available to purchase for 19 EUR.
Visit SoulViaSound for more information.