Pyramind has announced the next workshop in its ongoing series of special music production and sound design events.
This Wednesday expert sound designer, Jor van der Poel, will be training people in innovative sound design techniques in Alchemy, which is widely recognized as the most advanced synth in the world.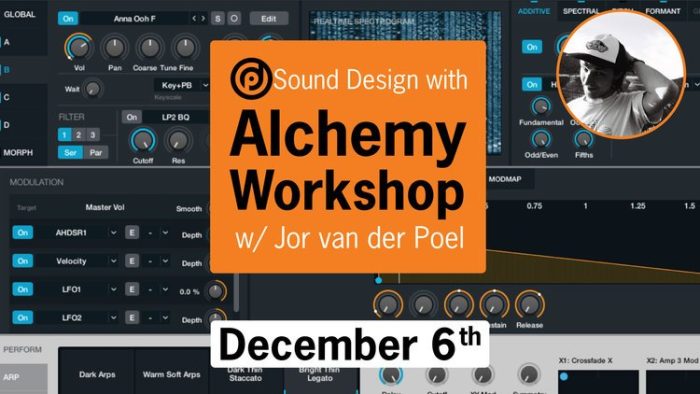 The workshop aims to improve your overall understanding and confidence with Alchemy's many sample-based features.
This exciting workshop is for anyone wanting to get more out of Alchemy in Logic Pro X. It is widely considered to be the most innovative synth in the world and with good reason. There is almost nothing that cannot be accomplished with Alchemy. With several different types of synthesis to work with and countless processing techniques waiting to be discovered, it's the fastest way to access the next generation of sound-design. In this special event, we will introduce you to game-changing ideas, tools and workflows that will forever change the way you think about sound.

Alchemy expert, Jor van der Poel, has developed this workshop exclusively for Pyramind and we could not be more thrilled to be hosting it. If you've ever wondered how additive, granular or spectral synthesis actually works and how they can be used in your music, you do not want to miss this unique opportunity!
The Sound Design with Alchemy workshop will stream live on December 6th, at 3pm and 7pm PT.
More information: Pyramind