Sound Magic has announced availability of China Qin Trio, a virtual instrument collection featuring three Qin fretless Chinese zither instruments: Guzheng, Qin and Yangqin.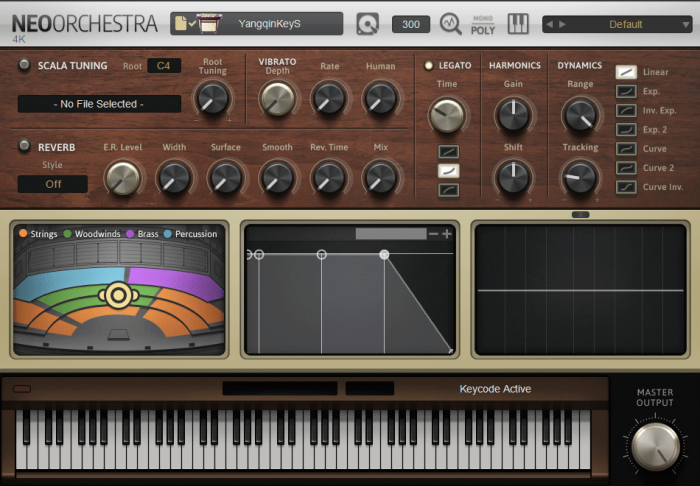 The zheng or Guzheng, also known as a Chinese zither, is a Chinese plucked string instrument with a more than 2,500-year history. The modern guzheng commonly has 21 strings, is 64 inches (1.6 m) long, and is tuned in a major pentatonic scale. It has a large, resonant soundboard made from Paulownia. Other components are often made from other woods for structural or decorative reasons. Guzheng players often wear fingerpicks made from materials such as plastic, resin, tortoiseshell, or ivory on one or both hands.

Guqin is a plucked seven-string Chinese musical instrument. It has been played since ancient times, and has traditionally been favored by scholars and literati as an instrument of great subtlety and refinement, as highlighted by the quote "a gentleman does not part with his qin or se without good reason,"as well as being associated with the ancient Chinese philosopher Confucius. It is sometimes referred to by the Chinese as "the father of Chinese music" or "the instrument of the sages". The guqin is not to be confused with the guzheng, another Chinese long zither also without frets, but with moveable bridges under each string.

The trapezoidal Yangqin is a Chinese hammered dulcimer, derived from the Iranian santur. It used to be written with the characters 洋琴 (lit. "foreign zither"), but over time the first character changed to 揚 (also pronounced "yáng"), which means "acclaimed". It is also spelled yang quin or yang ch'in. Hammered dulcimers of various types are now very popular not only in China, but also Eastern Europe, the Middle East, India, Iran, and Pakistan. The instruments are also sometimes known by the names "santoor" and "cymbalom". This instrument had an influence on the Thai classical instrument, known as Khim.

China Qin Trio offers far more sound-shaping options than a sampling instrument with five bands parametric EQ and more control over the harmonic partial sounds. This means you can quickly change timbre with a simple turn of a knob or tune every single note with the Scala tuning system.
China Qin Trio features
Deeply sampled, Over 8,500 samples, 18GB sample data.
Modeled Legato, Vibrato and Tremolo.
Innovative Performance Key Switch system.
Embodied high-quality reverb and EQ.
Comprehensive Envelope system.
Scala Tuning System can emulate the old system used in ancient China.
DFD/RAM system enables users to relocate resources and ensure the best performance under every individual project.
Differnt GUI mode for standard resolution and 4K resolution.
China Qin Trio (VST/AU) is on sale for the intro price of $169 USD until November 28th, 2020 (MSRP $269 USD).
More information: Sound Magic