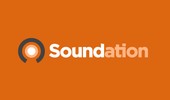 Soundation Studio has just placed 50 royalty free midi files in the free sound library that is available in Soundation Studio, the popular on-line music making application that allows anyone to make directly from their web browser.
"Just drag a midi file on to a blue instrument channel, select a virtual instrument and press play" states Bil Bryant of Soundation. "Soundation Studio already has import for desktop midi files, but having drag n drop midi files and including them right in the app is a great way for beginners to start using virtual instruments, continues Bryant.
Currently, Soundation Studio has 5 virtual instruments and SAM-1, a sample player to go with over 600 royalty free audio loops.
More information: Soundation