Soundemote has released Rhythm and Pitch Generator, a free analog-style arpeggiator plugin.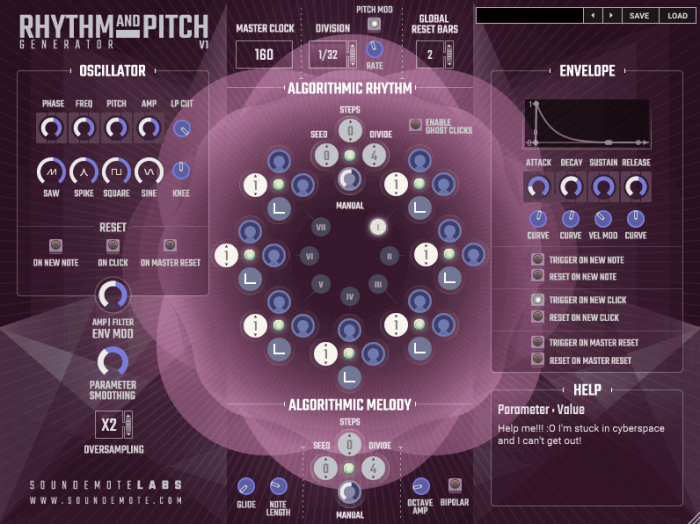 The plugin can be run at audio rate for a quirky sound generator or locked to a tempo to generate inspiring melodic and rhythmic phrases based on a seed-based random sample-and-hold.
Features Robin Schmidt's TriSaw morphable oscillator which can be morphed (not crossfaded!) into tri, saw, square, sine, anti-sine, and everything inbetween, giving tones that range from chiptune squares to warm analog saws.
Rhythm and Pitch Generator features
Use the MASTER RATE knob to increase the arpeggiator to insane speeds or slow it down for dying-battery fx. There is an option to have the rate also control pitch for this very effect!
Set clock dividers to various desired beat patterns and let RaPG arrange them into a series of rhythms.
Manually select notes in time using the OCTAVE OFFSET knob allowing you to perform your arpeggio.
Rhythm and Pitch Generator available as a free VST plugin for Windows and Mac (AU for Mac coming).