Generalmusic by Soundion has announced a public beta of the Elka Panther organ plugin for Windows and Mac.
The organ emulation in collaboration with Martinic offers the sounds of one of the most famous organs in '60s and '70s popular music.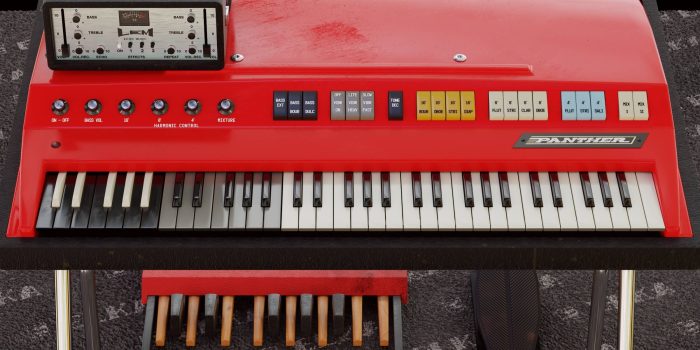 Bring Elka Back is Soundion's program to bring back Elka's legacy instruments available in one form or another. The Elka Panther organ VST/AU plug-in is created by Martinic, the real masters of modeling.

The Elka Panther, also known as the Capri, is a classic Italian combo organ of the 1960s. The Panther produces bold, rich organ sounds and has a wide range of tonal variations (13). The Panther's 16′, 8′, 4′ stops and Mixture voice levels are freely adjustable. Each note spans over three octaves, the bass can be extended into the grey keys, and there is separate volume control for the bass octaves. Tone Decay adds a percussive effect to the Mixture voices. The Panther has a powerful vibrato with speed and intensity control.

The Elka Panther organ VST/AU audio plug-in is based on physical modeling (no samples inside) of a vintage Elka Panther 300 organ.
The time-limited public beta is now available for download.
If you provide Soundion with feedback on bugs and other aspects of the plugin, you get a chance to win an original vintage ELKA Synthex gig bag and one of three ELKA Panther Organ VST/AU licenses. The prize draw is on September 30th, 2018.
More information: Bring Elka Back