Sounds for Synth has introduced Bleeding Skies, a soundset for the Nord Lead 3 synthesizer.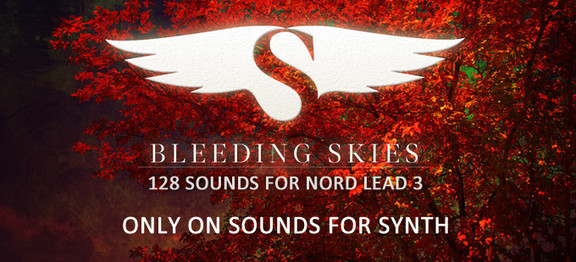 Sounds for Synth has just released 'Bleeding Skies' a new soundset by Seraphic Music for Nord Lead 3 containing 128 patches of piercing leads, beautiful keys, transient rich arpeggios, meaty basses and pads to die for.

All patches are designed for the OS 1.20 and the amplitude level of the patches is optimized for the -10 dbv scale. Almost every patch make use of the morph function and/or the ModWheel. The soundset is aimed to fit most styles in the EDM scene and is only available on Sounds for Synth.
The soundset is available for purchase for $25 USD.
Visit Sounds for Synth
for more information.