Plugin Boutique has launched KickBox and VoxBox, two new effect plugins for Windows and Mac by SoundSpot.
KickBox is a plugin that offers a fast and intuitive workflow for processing electronic and acoustic kick drums with analog modeled filters.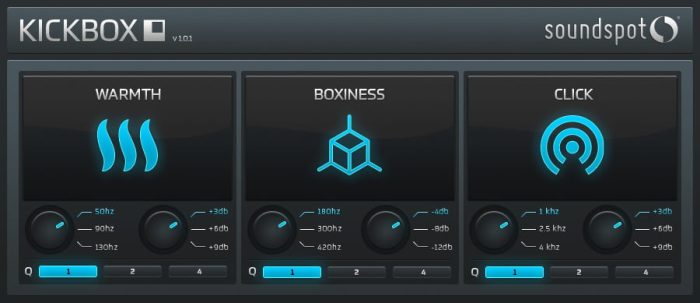 The kick drum is the backbone of many modern music genres, both electronic and acoustic. It's oftentimes the thing you start with in a new mix, but to get it sounding just right can be a complex task. A well mixed kick drum has a warm sounding low end, doesn't sound too boxy and pierces through the mix in a very natural way.

When designing KickBox, these are the qualities we've focused on, simplifying the mixing process for any modern kick drum. KickBox is modeled after analog filters and separates the relevant frequency ranges in a very transparent way. KickBox can help you get your kicks sounding extremely tight in a matter of just a few clicks.
VoxBox is a vocal thickening plugin with an advanced vocal stem separation algorithm that helps preserve transients.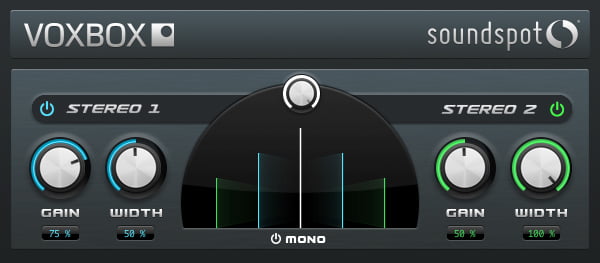 Lead vocals are often the most important element in a mix. To get lead vocals to jump out of a mix and not get buried in the music, a technique called 'vocal thickening' is used widely throughout the industry. Usually this technique requires multiple channels and plug-ins to achieve the desired results.

When designing VoxBox however, our aim was to create a plug-in that simplifies the vocal thickening process, without compromising on quality. VoxBox helps you widen and thicken your lead vocals in a simple and intuitive way, while being light on your CPU and keeping your mixing chain simple.
KickBox and VoxBox for Windows and Mac (VST/AU/AAX) are available exclusively from Plugin Boutique, priced at £25 GBP and £55 GBP, respectively.
More information: Plugin Boutique / SoundSpot