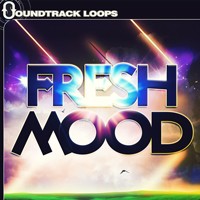 Soundtrack Loops has announced Fresh Mood, a collection of royalty free loops and samples in multiple formats.
Fresh Mood is a set of seven mini construction kits for producing Ambient, Chill-out, Left-Field, and IDM. It's a fresh set of inspiring audio nuggets for those days when you need to spark up the mood. All instruments are isolated – including drums – to give you complete mixing and sampling control.

Includes 57 loops across seven kits plus 75 drum and synth one-shots. Tempos range from 90-120 BPM. Files include key and tempo information in their titles, as well as in the meta-data. Produced by Adrian Walther, producer of such titles as Iced Chillout (Soundtrack Loops), Charm I, Charm II (Sony Creative), and Chillout House (Peace Love Productions).
The sample library is available to purchase for $12.50 USD (single format) / $18.95 USD (all formats).
More information: Soundtrack Loops