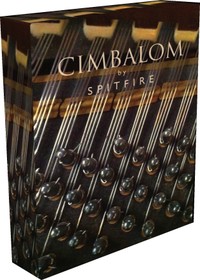 Spitfire Audio has announced Grand Cimbalom, a concert hammered dulcimer sample library for Native Instruments Kontakt.
Spitfire are delighted to present Greg Knowles playing his Grand Cimbalom in the hall at Air Studios, London, one of the greatest recording studios in the world. Sampled with 4 round robins and 2 dynamics as single hits, and of course the characteristic tremolando.

Recorded through the finest mics via Neve "Montserrat" pre-amps and Prism AD converters. The Spitfire Cimbalom joins our Harpsichord and Harp as the definitive VI in its class. The Cimbalom is presented with 4 mic positions (Close, Tree, Ambient, Outriggers) and is designed to be used in conjunction with a full version of Kontakt 4.2.4 or Kontakt 5. (This will not work with the free Kontakt Player.)
The Grand Cimbalom library is available at a 25% discount for a limited time, priced at £41 GBP (regular £55 GBP).
Spitfire has also announced Sable, a new series of strings sound libraries featuring 1st and 2nd violins, violas, cellos and contrabasses.
After many years of development experienced Spitfire will present this library with a user interface and set of features unprecedented in any library to date. With 7 mic positions, recorded at 96k through vintage valve and ribbon mics to tape through Neve premaps and Prism convertors, and presented at 48k, 24bit in Kontakt format, and additionally three extremely useful 'mixed' versions presented in Stereo and 5.1 Surround.

Sable is presented in modular volumes and consists of the finest players London has to offer, playing in the hall at Air Studios, regarded as one of the greatest scoring stages in the world.
Sable Volume 1 is due for release in February 2013, for an introductory price of £299 GBP (RRP £399 GBP).
More information: Spitfire Audio