Spitfire Audio has announced the launch of its 2019 Summer Sale, offering a 30% discount on selected sample libraries for one week only.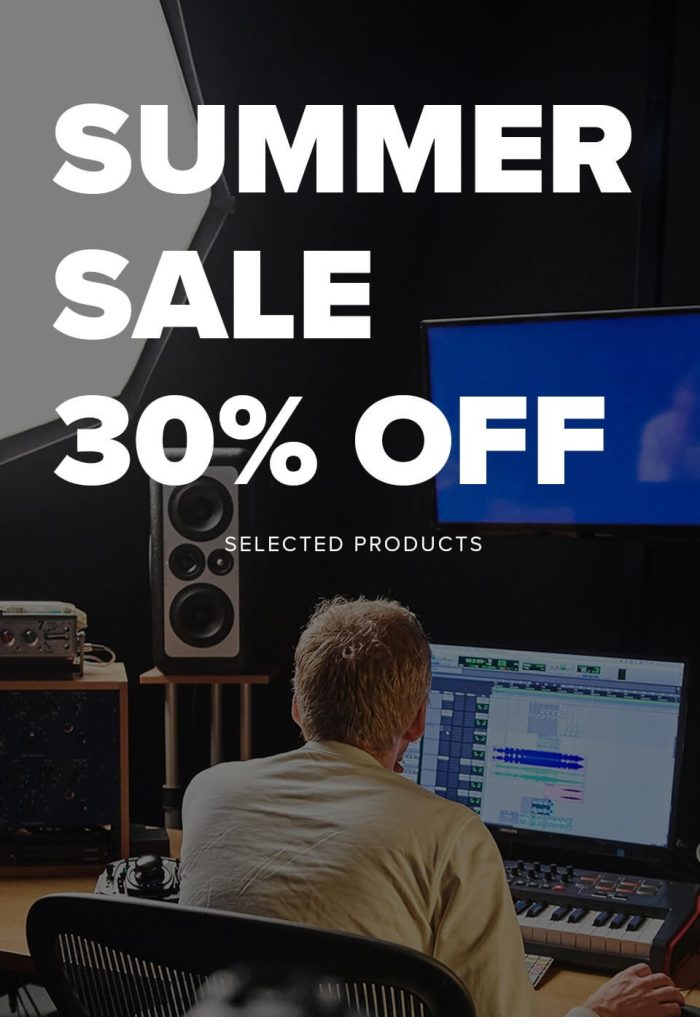 For one week only, enjoy 30% off a selection of nine incredible products, made in collaboration with some of the world's best composers, musicians & engineers.
The sale includes:
Eric Whitacre Choir: A breathtaking choir library, curated by award-winning composer Eric Whitacre.
Olafur Arnalds Composer Toolkit: Intimate piano based writing tools curated by artist & composer Ólafur Arnalds.
Spitfire Symphonic Brass: The ultimate symphonic brass for that definitive blockbuster sound.
Spitfire Symphonic Woodwinds: Spitfire's definitive woodwind orchestra.
Albion V Tundra: A 100-piece orchestra playing progressive techniques to capture a haunting, Scandinavian sound.
Orchestral Swarm: An epic orchestra of unique liquid textures.
EDNA Earth: An epic synthesiser made from organic orchestral samples.
Glass and Steel: Mystical tuned percussion and sequences, created from glass & metal, presented in our eDNA interface.
Sound Dust Vol. 1: A playground of unique hybrid instruments.
The offer expires midnight Monday July 29th, 2019. Cannot be used in conjunction with any other offer.
More information: Spitfire Audio