Spitfire Audio has announced availability of Spitfire Studio Woodwinds, the third and final release in its Spitfire Studio Orchestra range of virtual instrument for Native Instruments Kontakt.
Our ambition was to create an incredibly versatile pro-end dry stage sample library, and by choosing the crisp and vibrant setting of Air Studio One – a smaller, more controllable space than the opulent Lyndhurst Hall – we offer our fellow composers a woodwind library that captures every grain in depth and detail.

As with our other Studio libraries, we offer you a wide range of instruments from the section – from the guttural depths of the bassoon, to the gleaming sounds of the piccolo. With solo or section performances, choose from an abundant range of articulations, and realise the detail of your music with rips, key noise FX, swells and sforzandi.

Boasting the widest emotional range of performance in pin-sharp detail, Spitfire Studio Woodwinds will breathe new life in to your orchestra.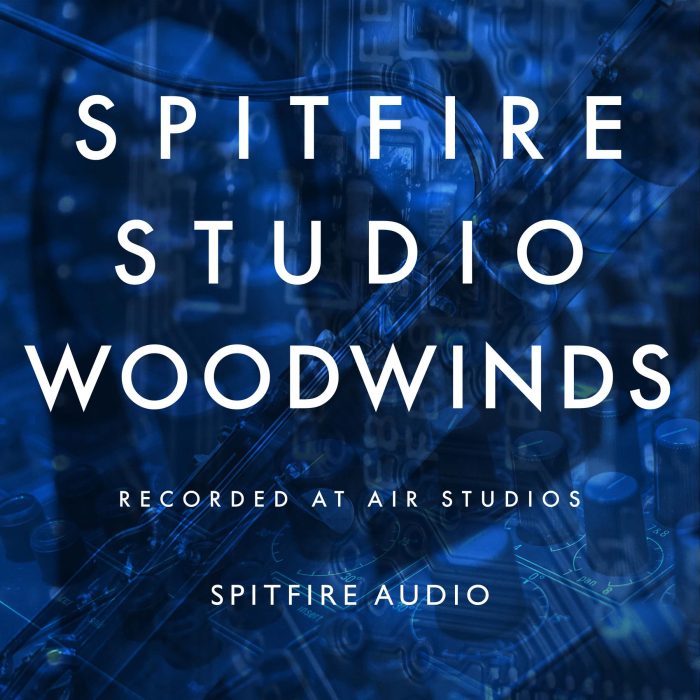 Spitfire Studio Woodwinds features
16,132 Samples, 41.2 GB uncompressed .WAV.
NKS Ready.
Compatible with Native Instruments hardware.
Free Kontakt Player included.
Intuitive GUI with inline help.
Multiple microphone positions.
2 Stereo mixes by Simon Rhodes.
Detailed sampling:

Multiple Instruments.
Multiple Articulations.
Multiple dynamics.
Multiple round robins.
Release Triggers.
True Legato.
The library is available in Standard and Professional editions. Professional comes with additional instruments, articulations and mic positions.
Woodwinds is also included in the Spitfire Studio Orchestra bundle, alongside the Strings and Brass libraries.
The following intro prices are now available:
Spitfire Studio Woodwinds: £129 GBP / $149 USD / 149 EUR.
Spitfire Studio Woodwinds Professional: £249 GBP / $299 USD / 299 EUR.
Spitfire Studio Orchestra: £409 GBP / $479 USD / 479 EUR.
Spitfire Studio Orchestra Professional: £809 GBP / $959 USD / 959 EUR.
The offer expires February 28th. All prices incl. VAT where applicable.
More information: Spitfire Audio