Splice has released three new sample packs on its Splice Sounds label.
I ordered takeout… and all you got was this stupid sample pack: Volume One by Stephen — Experimental electronic artist Stephen (aka Stephen Swartz) explores a deeply layered resonance propelled by societal issues and personal perception of modern culture.
In 2016, the LA-based singer/songwriter/multi-instrumentalist released his debut LP, Sincerely that garnered critical praise from outlets such as TIME, Billboard, VICE, FADER, and Independent. This set things in motion for Stephen's wide-ranging vision for global and political change through a penchant for numerous genres, thematic narratives, and a profound intimacy often absent within modern electronic music.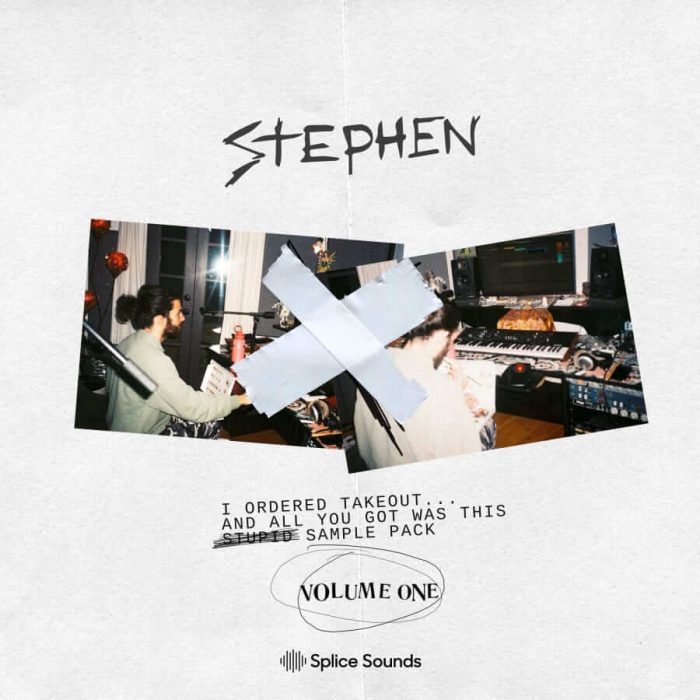 After touring behind the triumph of Sincerely, Stephen suddenly had to take a break from music. In 2017, he was stricken with Lyme disease that set him back a year as he went through a massive crisis of life-changing experiences. After returning in early 2019 with the release of his EP, It's Too Much Love To Know My Dear, Stephen bought a one-way ticket to Thailand to reconnect with himself. For a moment he lost himself, wrapped up in the beauty of the unknown, and returning with inspiration to travel down another road.
Now in 2020, Stephen is ready to shed old skin and connect with people beyond the power of just music. His upcoming music comes from an honest yet vulnerable place and is shaping up to be unlike anything he's made in the past.
This pack is a result of his dedicated studio time fueled by sushi and mixed with quite a bit of fun.
DJ Paul K.O.M. presents The Mafia Changed Music Sample Pack — Together with production partner Juicy J, DJ Paul played an important role in the South's rise to prominence within the once East and West Coast-dominated rap industry.
Behind the duo's leadership, Three 6 Mafia rose from an underground phenomenon in Memphis to a nationally recognized rap empire, landing themselves an Academy Award before spinning off numerous solo albums for the collective's many members in the mid-to-late '90s. Like his production partner, DJ Paul specialized in dark, eerie tracks driven by bass-heavy beats and haunting sounds.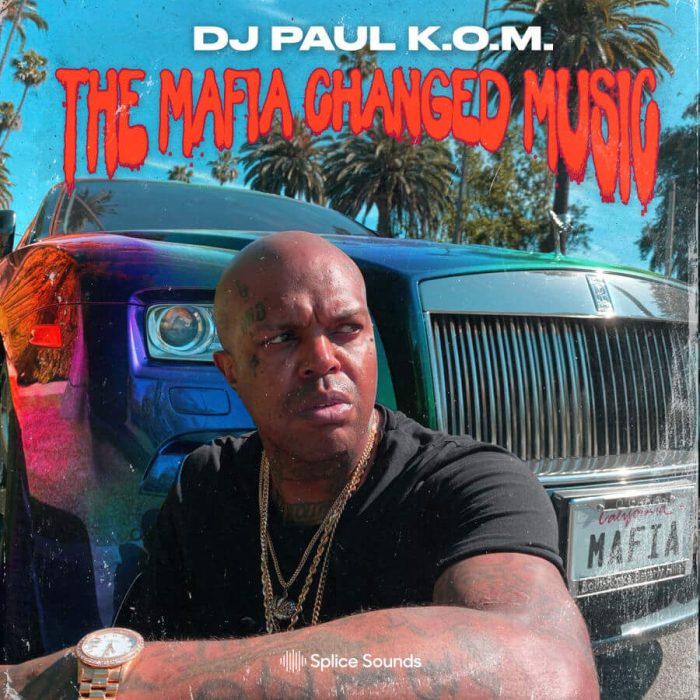 He also raps as a member of Three 6 Mafia and contributes rhymes to most of the albums he produces for such artists as Project Pat, Gangsta Boo, La Chat, and Tear da Club Up Thugs. Moreover, DJ Paul ventured into filmmaking with Choices (2001), a straight-to-video film starring most of the Three 6 Mafia collective. In 2018, he co-produced the track "Talk Up" featuring JAY-Z from Drake's fifth studio album, Scorpion.
This pack gives you access to DJ Paul's 808s, guitar loops, pianos, synths, vocals, FX, and more.
Black Milk: Drum-Vault Sample Pack — With more than a decade and a half of industry experience and a rich catalog of recordings, Black Milk has successfully transitioned from one of hip hop's young sensations to a trusted virtuoso with a uniquely well-rounded pedigree as a producer, rapper, and performer.
His latest EP, DiVE, released in 2019, is some of his most inventive work featuring "a deep decent into mellow grooves, soothing rhythms, and swaying melodies" (exclaim.ca). You'll find similar soothing sounds perfect for any chill hop, hip hop, trip hop, or rap production in this pack.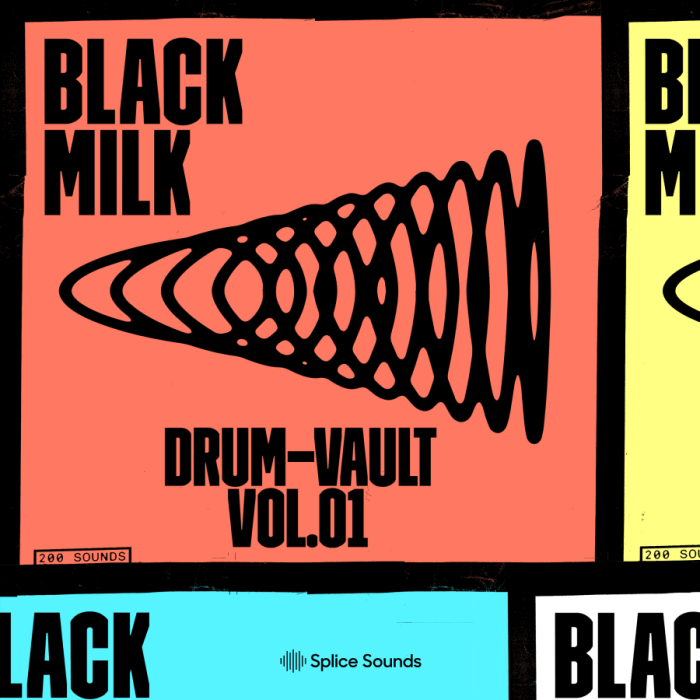 In addition to five solo rap albums and one instrumental, Black Milk has collaborated with Danny Brown, Guilty Simpson, Sean Price, and Jack White. Production highlights include working with Danny Brown, Kendrick Lamar, and Earl Sweatshirt ("Really Doe"), as well as recent songs for Mick Jenkins and Marlon Craft.
The sample packs are now available to Splice Sounds subscribers. New users can get 1 month free access to Splice by using promo code YT2021 when signing up for a plan.
More information: Splice Sounds