Splice Sounds has launched a large collection of sound packs from three Producer Loops partner labels.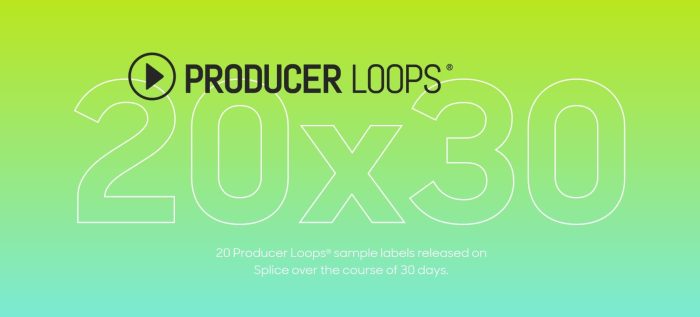 We've all encountered packs chock full of uninspired vocal samples – the ones that refuse to venture outside of repeating "baby" and "woah" in one forgetable melody after another. You won't find any of those here. LGND Media's samples are full of heartfelt performances, notably from founder Laquan Green, whose Billboard-charting vocals span genres.
In a sample industry crowded with EDM and House-minded sounds, Anthology brings some breathtakingly beautiful acoustic samples. From world woodwinds to late-night-jazz horns, the sounds of Anthology are as real as they get.
Anthology packs are obvious go-tos for jazz, blues, cinematic and orchestral tracks, but could also add acoustic flavor to electronic-driven Pop, Dance, or Urban productions.
There are many great anecdotes and adventures behind the packs in this label's collection, but none stands out more to founder Jan Franklin than the story behind the pack RAW DRUMS. "For Raw Drums, we wanted to deliver a collection of hip hop inspired drum loops recorded in a sonic environment never encountered before," says Franklin. So Inspiration Sounds sent producer Michael Wasyl and Brandon Healy to record the pack in a studio built in an 18th Century barn.
The sample packs are now available to Splice Sounds subscribers. New users can get 1 month free access to Splice by using promo code YT2021 when signing up for a plan.
More information: Splice Sounds