SSA Plugins has released version 1.0.1 of a1Panner, a free first-order Ambisonics panner/encoder that outputs YouTube compatible AmbiX (SN3D/ACN) format Ambisonics.
Previously titled o1Panner, the updated version is now available in additional formats, including AU on Mac.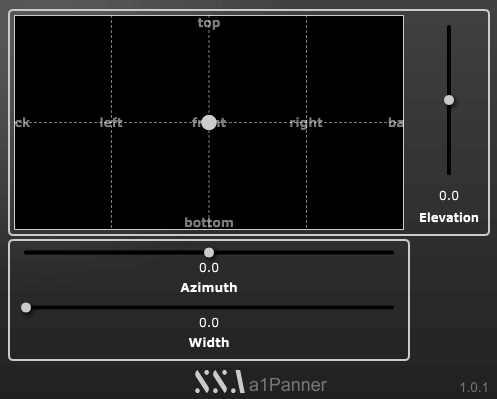 Use it to encode mono or stereo tracks to first-order Ambisonics using a no-frills interface.

Note that Ambisonics requires a decoder to be listened to correctly. You will not have correct results if you listen directly to the output of this plugin.
Changes in a1Panner v1.0.1
Name change from o1Panner to a1Panner to match the naming convention of the rest of the aX Ambisonic Plugins.
Unifies the colour scheme with the rest of the a1 Ambisonic Plugins.
Removes the JUCE splash screen on first open of the plugin during a session.
Now available as an AudioUnit on Mac.
32 bit Windows version available.
Mac VST and AU are now Universal Binary.
a1Panner is a free download for multichannel capable DAWs for Windows and Mac.
More information: SSA Plugins