Steinberg has announced the release of Alternative Essentials, a new VST Sound Instrument Set offering new Acoustic Agent Styles for Groove Agent 4 and Groove Agent SE 4, boasting intricately created grooves for alternative rock.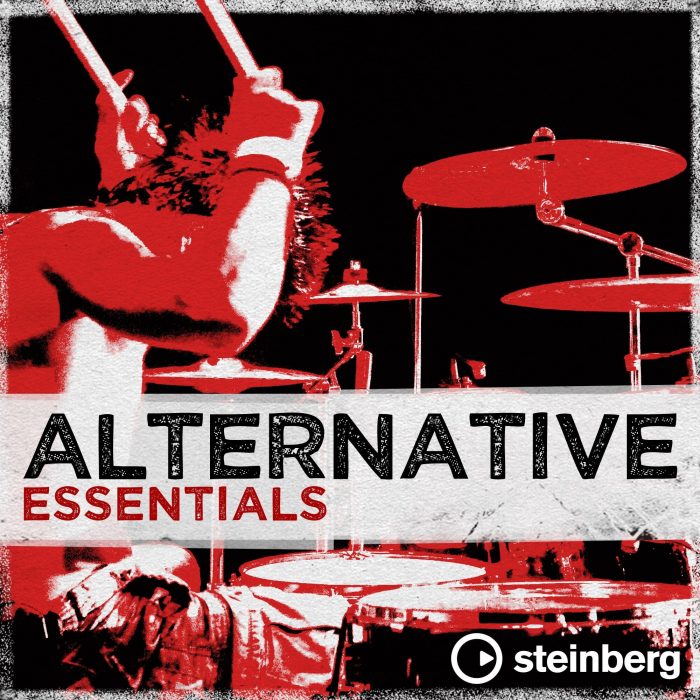 Instantly accessible through the Style Player of Groove Agent, the Alternative Essentials expansion set consists of exclusively recorded Styles that span a wide range of alt-rock rhythmic patterns.

Available for the Acoustic Agent drum kits of Steinberg's award-winning Groove Agent 4 drum software and the Groove Agent SE 4 plug-in included in latest versions of Cubase, Alternative Essentials features ten Styles with a variety of intros, main grooves, fills and endings that cover different tempos and time signatures.

Matthias Quellmann, Senior Marketing Manager at Steinberg, commented: "Meanwhile we've released a host of library expansions that cater to the needs of the popular rock genre productions. This time, however, we wanted to pick up on the distinguishable rhythmic traces of a style that has subsisted over the years and to regain its faded recognition. This is where Alternative Essentials comes into play, and we're sure you won't get enough of it!"
Alternative Essentials features
10 alternative Styles for the Acoustic Agent drum kits in Groove Agent 4 and Groove Agent SE 4.
Each Style is featured in a VST preset and comes with a dedicated mixer setting.
Grooves cover different tempi and time signatures.
Each Style includes main parts, intros, endings and fills.
An inexhaustible resource for creating backing tracks, inspiring new compositions and improvisation sessions.
Alternative Essentials is available for purchase for 24.99 EUR, including German VAT.
More information: Steinberg / Alternative Essentials