Auralex Acoustics has announced that it is now shipping the new StudioDoor isolation door.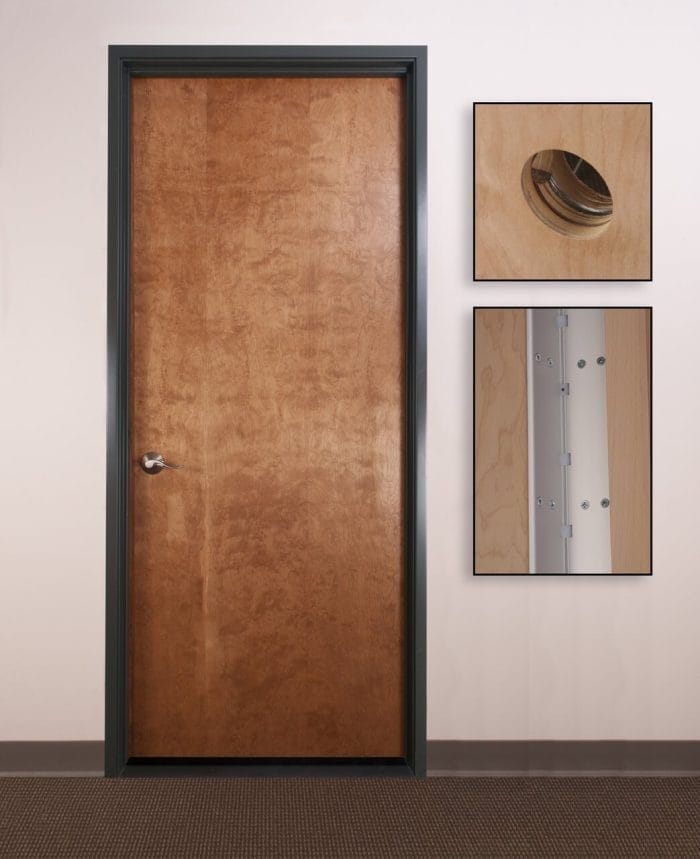 For acoustically isolated studios, the Auralex StudioDoor features an exclusive layering of components differing from all other isolation doors, providing a superior Sound Transmission Class (STC) rating, resulting in greatly reduced room-to-room sound transmission. The StudioDoor is the perfect finishing touch to your acoustically isolated studio.

All StudioDoors are wood-based with a proprietary Auralex core to maximize mass and eliminate resonance issues, and StudioDoor 48, the more massive of the two StudioDoor iterations, includes Auralex SheetBlok™ Sound Barrier for additional isolation.
StudioDoor is available in the following iterations
StudioDoor 41 (standard) – 1.75" x 36" x 80" (STC: 41)
StudioDoor 48 HD – 2.5" x 36" x 80" (STC: 48) [core features Auralex SheetBlok™]
Both models are shipped pre-hung with a continuous, industrial-grade hinge.
More information: Auralex Acoustics / StudioDoor