Sunsine Audio has released Harmonic Decoder, a hardware Phase Lock Loop (PLL) device.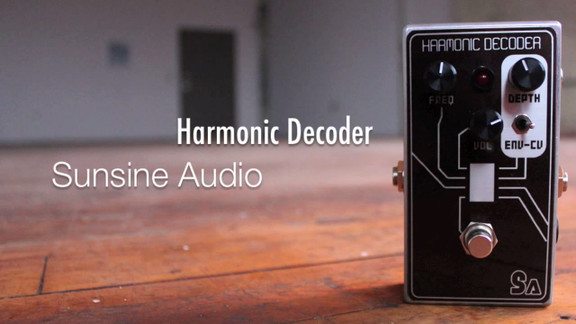 Harmonic Decoder can sound like a fuzz, an octave/harmony pedal, a filter/wah, a complex waveshaper or some crazy bent 8 bit glitch box but all of it's effects are derived from an analog VCO, a phase detector, and a simple filter in an arrangement known as a Phase Lock Loop.

At the heart of the Harmonic Decoder is a true single oscillator analog synthesizer. It effectively resynthesizes any signal delivered at the input, providing extreme waveshaping and harmonic effects in the analog domain.

The frequency of the VCO can be modulated either by the internal envelope follower or via the external control voltage input.
The pedal is available for purchase for $165 USD.
More information: Sunsine Audio / Harmonic Decoder