Synapse Audio has launched its 2015 Winter Holiday Sale, offering up to 50% off selected plugins for a limited time only.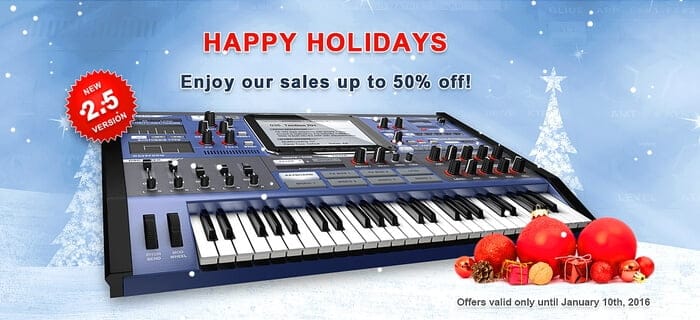 Synapse Audio Sale
DUNE 2 synthesizer for $99 USD (regular $169 USD).
DUNE synthesizer for $59 USD (regular $119 USD).
Upgrade from DUNE to DUNE 2 (Windows and Mac OS X) for $49 USD (regular $79 USD)
NOTE: Only users who purchased prior to December 19th, 2015, are eligible for this offer.
The sale ends January 10th, 2016.
More information: Synapse Audio