The Loop Loft has launched a flash sale on the Multitrack Drums Master Bundle, offering 80% off the collection of multi-tracked live drum sessions.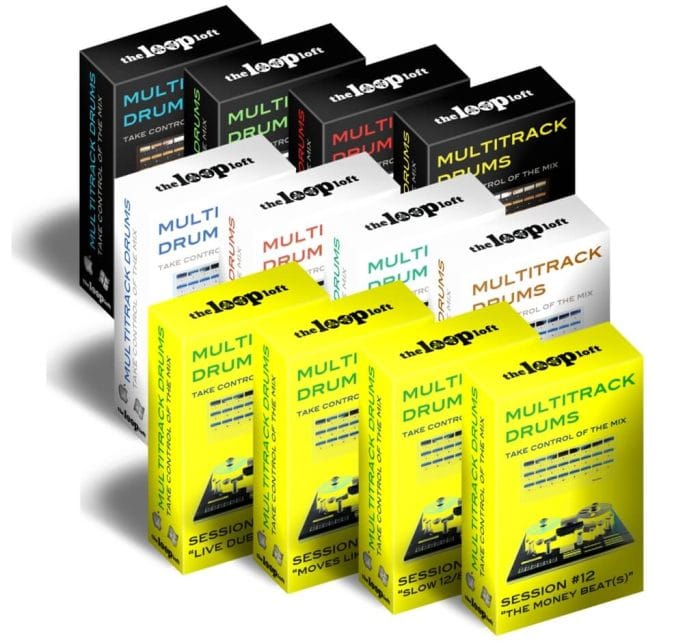 The Multitrack Drums Master Bundle gives you instant access to every single release in the Multitrack Series (a whopping 7 GB of drums), all at an 80% discount! With collections ranging from Motown, to dubstep, to jazz, to rock, you'll never be at a loss for quality, multitracked drums again.

On top of that, you'll have complete control over the drum mix, allowing you to ride the faders, adjust the eq, and experiment with effects on every aspect of the drum kit… something you simply can't do with standard stereo loop files.

Stop throwing away thousands of dollars on studio time, engineers and session drummers who can't groove to a click, and download the Multitrack Drums Master Bundle today!
The bundle is available for purchase for $36 USD until December 18th, 2015, 12:00am ET (regular $180 USD).
More information: The Loop Loft / Multitrack Drums Master Bundle