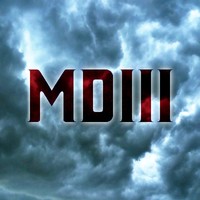 The Unfinished has announced the release of Massive Darkscore III, a soundset for the Massive software synthesizer by Native Instruments.
Massive Darkscore III features 128 patches for NI Massive that are perfect for modern filmscoring, atmospheric electronica and bass-heavy dubstep.

This time there are more thudding basslines and punchy drumloops – as well as the usual growly basses, soaring pads and otherworldly soundscapes.

Massive Darkscore III is perfect for providing cutting edge sounds to enhance your projects, whether you need more air, more low end, or just more drive. And with fully automated macros across each patch, the inspiration and possibilities are limitless.
The soundset is available to purchase for £14.99 GBP.
The Unfinished has also launched a Birthday Soundset Sale on its previously released soundsets.
So full of the birthday spirit am I that I have decided to put all my soundsets on a 50% off sale – apart from the newly released Massive Darkscore III – you can't have that half price already! All three soundsets are on sale at half price for the next few days.

So, if you're in need of new sounds for Massive or Absynth, then you're in the right place to be.
More information: The Unfinished / Massive Darkscore III