Plugin Boutique is offering a 50% discount on Tone Empire's audio effect plugins in a limited time Winter sale.
Black Q is a vintage equalizer effect that brings the sound of "smooth tubes".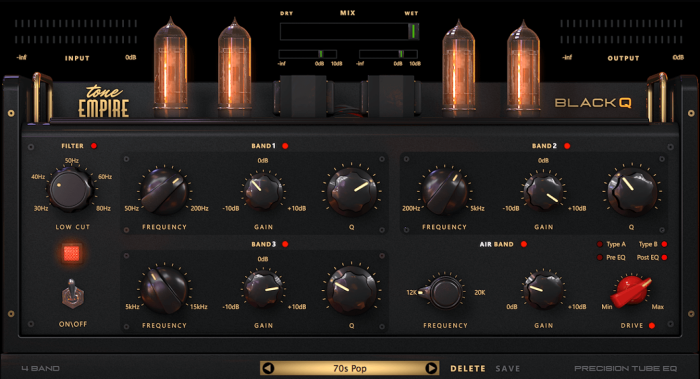 We recently brought a vintage unit to life by building the hardware version over 6 months, changing tubes, transformers and signal paths.

In this quest we build a " Golden Unit " with "Super Powers". We had the idea then to model this curcuit with 2 paths involving sowter and lundahl transformers and some choices of vintage valves. The result was simply "Stunning".

Then combining this with a versatile EQ Design, we developed a monster Tube EQ in the DSP world, a kind of hybrid with a sound going from "Clean and Silky" to full on "Crunchy" sounding saturations.
Loc-Ness is a drum/percussion processor effect plugin.

Drums…, the most crucial part of your mix that can make or break a track.

For decades pro engineers have used various combinations of compressors, pre-amps ,eq's and saturation to make styles of sounds that stand out. Not just a compressor or eq, Loc-Ness is the mystical plugin that brings all the right controls and colors for drums to your workstation .

This is a dedicated channel designed for processing Individual Drum Hits, The room sound, and the entire drum bus.
Goliath is a channel strip plugin featuring transformer, tube and tape saturation with an envelope follower and analog modeled EQ.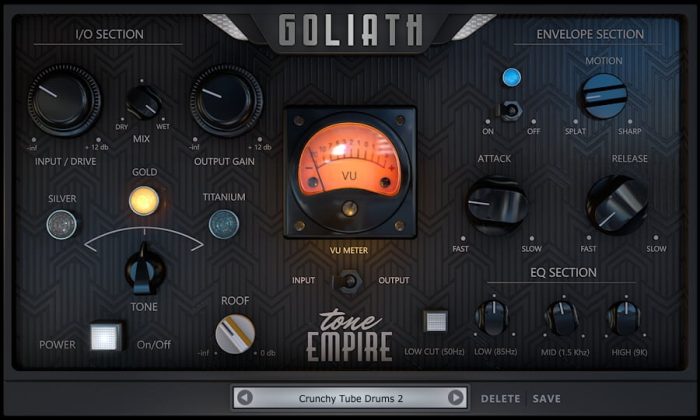 The signal path of analog audio running through solid state, tube and tape gear yields what we call a "Dimensional Analog Sound".

Besides the saturation that occurs in the analog world, the sounds also get naturally "compressed" and bumped or reduced in certain frequencies. Hence in order to accurately model analog outboard, we modelled and provide on this plugin, the ability to choose type of saturation, an envelope shaper and an analog modelled equalizer.

This makes Goliath a true "Analog Mojo Box"
All three plugins are on sale at Plugin Boutique for £29.95 GBP / $39 USD each (regular $79 USD) until March 25th, 2020.
More information: Tone Empire