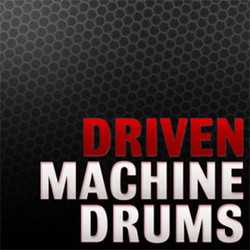 ToneBuilder has announced it has expanded its Driven Machine Drums sample library with new sounds and effects, now featuring 1,828 sounds at 24bit resolution.
Driven Machine Drums is an electronic drum library, created from 14 drum machines/synthesizers & 9 analog coloration devices. Driven Machine Drums highlights the punch, depth, and warmth added by tubes, transformers, filters, and hardware tape emulation.
Driven Machine Drums update
DMD-X: 144 new drum sounds, featuring more intense settings of the analog processing hardware.
DMD-FX: DMD-FX contains a collection of effects encoded exclusively for the free Nebula player also included.

Demetri RVRB: 10 Spring reverbs captured from a high-end spring reverb unit. Every possible setting was captured and is included. This is a similar process to convolution reverb, except Nebula is dynamic. There are 30 layers of samples for multiple input levels, so ringing of the springs increases as the input also increases.
3DREV: These two custom reverbs are based on real spaces, with additional processing to increase the depth perception. One is a vocal chamber, the other is a drum room.
VNTG RVRB: Two vintage plate effects, combined with tubes. Perfectly suited for use on DMD snares.
DAFT FLTR: A 12dB SEM low-pass filter.
ROGUE 2+4: Two 24dB low-pass filters.
X464 FLTRS: Includes a 12dB high-pass filter, band-pass filter, and low-pass filter.
NOTE: The included Nebula player is approved for Windows VST use only. A link to a beta for Mac users is included. The full Mac release is coming soon, at which point the FX programs will be comprehensively supported.
The DMD-X and DMD-FX bonus additions are now available to the Driven Machine Drums collection.
More information: Driven Machine Drums