Tonebuilder has announced the release of the Driven Machine Drums 3 + MD Bundle, a sample library featuring a collection of drum samples for electronic music.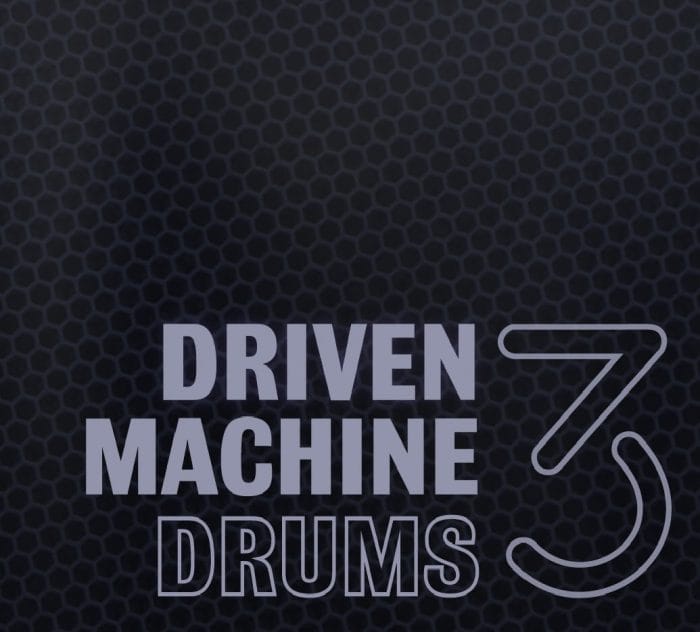 DMD3 is the direct follow-up to the popular Driven Machine Drums: STRIKES BACK sample library. DMD3 is bundled with DMDMD and contains 5,159 designer drum samples tailored for all forms of electronic music.

The Driven Machine Drums 3 + M.D. Bundle is the result of a 3-year effort, combining over $57,000 in synthesis and engineering technology.

DMD3 contains samples synthesized from a wide range of sources including modular synthesizers, analog and digital drum machines, and modern physical modeling devices. Each sample was tastefully processed through boutique analog outboard devices, including tubes, transformers, eqs, and compressors.
DMD 3 / MD Bundle features
5,159 samples in total, in the following formats: 24/96 Wav, 24/96 Aif, 24/44.1 Wav, 16/48 Wav (for native Rytm support), 16/44.1 Wav (for hardware samplers). Compatible with drag/drop functionality within Drum Racks, Maschine, Geist, Kong, MPC Software, Battery, Spark, etc.
Driven Machine Drums 3: 2,426 samples subdivided into 9 percussion types

422 kicks cataloged across 18 subfolders.
473 snares cataloged across 19 subfolders.
212 claps cataloged across 12 subfolders.
210 toms cataloged across 8 subfolders.
284 perc real cataloged across 12 subfolders.
231 perc synth cataloged across 9 subfolders.
273 hats cataloged across 12 subfolders.
51 cymbals cataloged across 3 subfolders.
270 unknown electronic cataloged across 12 subfolders.

Driven Machine Drums M.D. Collection: 2,733 samples subdivided into 5 machine types

EFM = Enhanced Feedback Modulation Synthesis.
PI = Acoustic Drum Modeling.
TRX = Vintage Analog Character.
EP12 = Classic Vintage Beatbox Character.
FR909 = Classic Analog Drum Machine.

41 Kits for Ableton Drum Racks, NI Maschine, FXpansion Geist, FXpansion Guru, Sample Chains (Octratrack).
202 instrument mappings for NI Kontakt, Logic EXS-24, Ableton Drum Racks / Push.
The sample library is available for the introductory price of $77 USD until November 25th, 2015 (regular $97 USD). A free pack of 131 demo drum samples is available for download.
Update: You can now get the DMD3 + MD bundle for just $47 USD, available from ShareIt.
More information: Tonebuilder