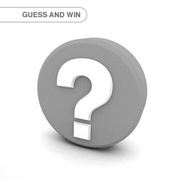 Tonehammer has announced a Guess the Instrument contest.
Microhammer (our little brother company specialized in weird instruments) will be releasing 9 new instruments later in Februrary, however we wanted to give you an opportunity to win the entire collection.

The first person that can guess what instruments were used in the demo (see below) will win the entire Microhammer February collection for free.

We don't really expect anybody to be 100% on the money, since the instruments are highly unconventional, but give it your best shot and may the best ear win. All we ask is that you leave your answer in the comment field below and have fun. Microhammer is all about exploring new types of instruments and sounds, so let your mind be open and suggest anything that come to your mind.
More information: Tonehammer