Toontrack has announced that the seventh edition of its annual Metal Month will launch on October 31st.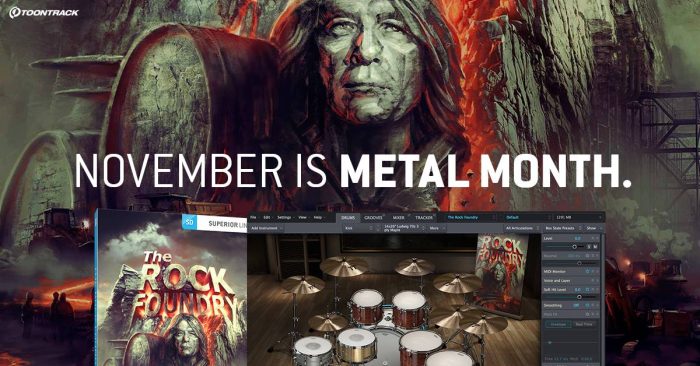 Hot on the heels of the company's praised Superior Drummer 3 release, the month will include weekly metal- and drum-related product releases headlined by The Rock Foundry SDX, a new SDX expansion for Superior Drummer 3 produced by Bob Rock.
"Bob's name has been on our dream-team list of producers for a long time. Quite frankly, he is an icon and we couldn't be happier and more proud to have the first-ever SDX for Superior Drummer 3 bear his name," said Toontrack CEO Peter Knutsson.
The month kicks off on October 31st with the first product release. The Rock Foundry SDX will be available on November 21st.
"Metal Month is by far one of the most exciting and successful months of the year for us as a company," said Peter Knutsson, Toontrack's CEO.

"It's a testament of our deep-rooted ties to the metal community and a celebration of the very foundation on which the company was built. We're beyond excited about what we have in store for our users this year."
Starting October 31st, follow Metal Month in Toontrack's social media channels and on its website.
More information: Toontrack / Rock Foundry SDX