Toontrack has announced a limited time sale in celebration of EZdrummer 2's birthday, offering extensive deals on EZX sound libraries, and a free EZkeys MIDI title with EZkeys Sound Expansions.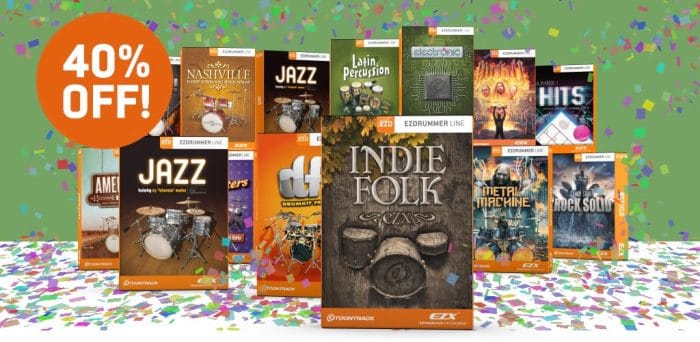 On May 6 2015, the second generation of Toontrack's groundbreaking drum production tool, EZdrummer 2, has its first birthday. To celebrate this event, Toontrack is offering 40% off on EZX sound expansions all through the month. In addition, existing owners of Toontrack's EZkeys get a free EZkeys MIDI title of their choice with the purchase of an EZkeys Sound Expansion during May.

"The monumental success of EZdrummer 2 has widely exceeded what we dared dream about. We are truly humbled by the way our user base and the industry as a whole has embraced this product. We can't think of a better way to celebrate this pivotal day in drum sampler history than by offering a massive discount on EZX expansions", commented Toontrack's CEO Peter Knutsson.

The ever-growing EZdrummer Line encompasses more than twenty unique EZX expansion libraries recorded in top studios all over the world, making it possibly the single largest collection of drum sounds on the market.
More information: Toontrack / EZdrummer 2