Toontrack has announced the release of its Doom Grooves MIDI pack, a collection of drum MIDI grooves and fills for EZdrummer 2 and Superior Drummer 3 inspired by the doom metal genre.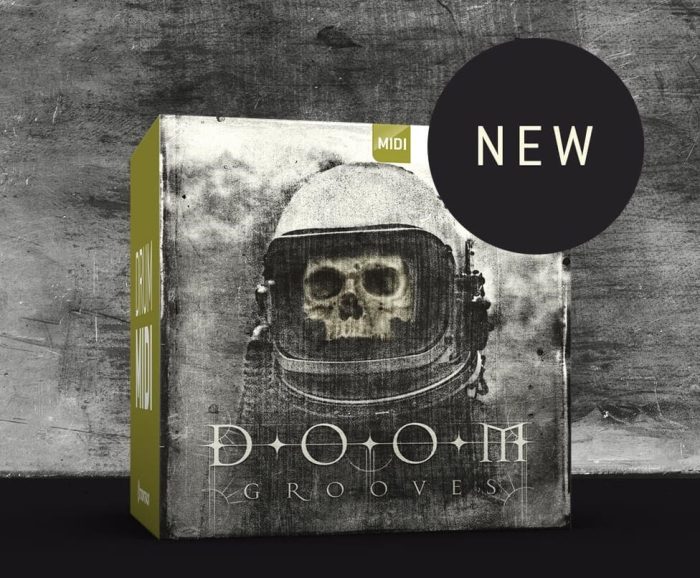 Performed by Efraim Juntunen (Naglfar), the pack features over 400 individually played files, 4/4 in straight and/or swing feel.
When the stylus hit the hard black surface on the opening track of Black Sabbath's 1970s debut LP and the menacing first notes of Tony Iommi's guitar burst out of the speakers, the band had not only introduced heavy metal to the masses but also sown the seed for the prototype of doom metal. In the years to come, bands like Witchfinder General, Pentagram, Saint Vitus and Candlemass would go on to cultivate the sound and cement doom, with its blues-laden and ever-ominous aura, as one of the undeniable cornerstones in the evolution of metal.

This collection of drum grooves and fills is an homage to not only the pioneering greats but also a celebration of the fact that on this side of the millennium, a myriad of doom-influenced bands have surfaced and made sure that this ever-changing genre has continued to thrive. Just look at Pallbearer, Avatarium, Mastodon, Cult of Luna and many more.

If you're in the market for some slow but hard-hitting grooves riddled with finesse and subtle detail, then this is it.
The MIDI pack is available from Toontrack and PluginFox, priced $29 USD.