Track Spark has announced that its January 2019 goody bag is now available to Track Spark subscribers.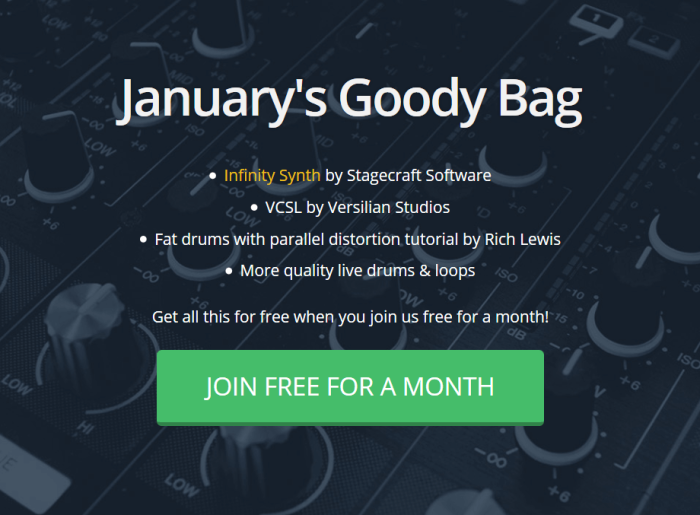 This month's goody bag includes:
Infinity Synth by Stagecraft Software.
VCSL by Versilian Studios.
Fat drums with parallel distortion tutorial by Rich Lewis.
A fresh batch of live drums and loops.
Subscriptions are $5.99 USD/month. New users can sign up and get 1 month for free.
More information: Track Spark