Trailer Music Academy has released Trailer Tools Vol. 1, a free sample pack featuring a wide selection of sound styles that will help you maximize the ambiance of your music.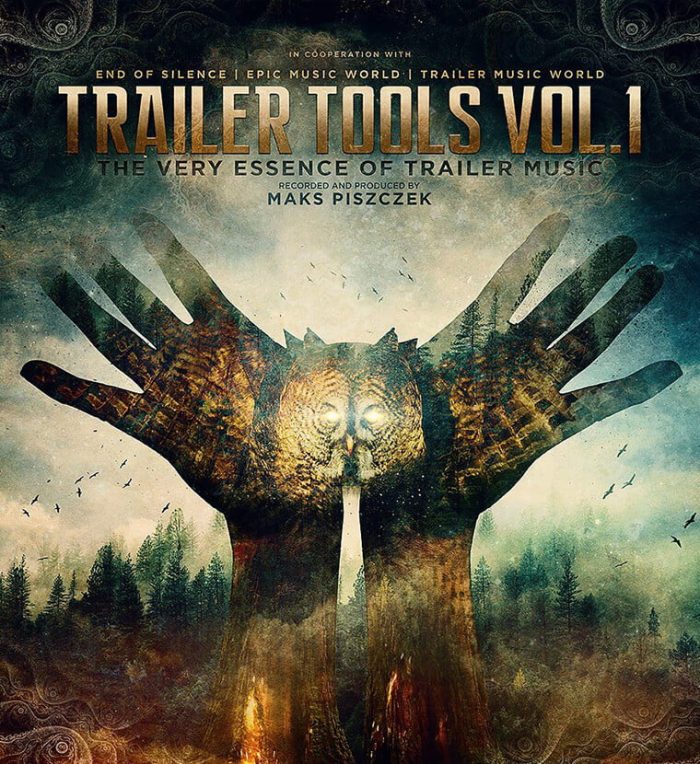 Recorded and produced by Maks Piszczek, the sample pack offers sound designs that range from refined booms to spine-chilling atmospherics, as well as tenacious whooshes and the ever-famous impactful braams.
All sounds are live-recorded and post-produced using the latest gear by the talented Maks Piszczek – who has also provided these very same sound samples to renowned and professional composers in the cinematic industry. With Trailer Tools Vol. 1 at your side, you need not worry about searching for sound effects nor be stressed about making them. This entire pack is fully equipped and ready to enhance your tracks!

In addition to the pro quality sounds crafted by Maks, the artwork is created by Sam Hayles – who is best known for creating various artwork covers for Audiomachine, Really Slow Motion Music & Sound Design, Celldweller and much more.
Trailer Tools Vol. 1 is available from Trailer Music Academy, the newly launched website that aims to share valuable techniques by offering courses arranged by renowned experts, who have ample experiences in both the cinematic and music industries.
More information: Trailer Music Academy