Tritik has announced the release of Moodal, an audio plug-in that modelizes objects and spaces to be excited by the sounds you will run through it.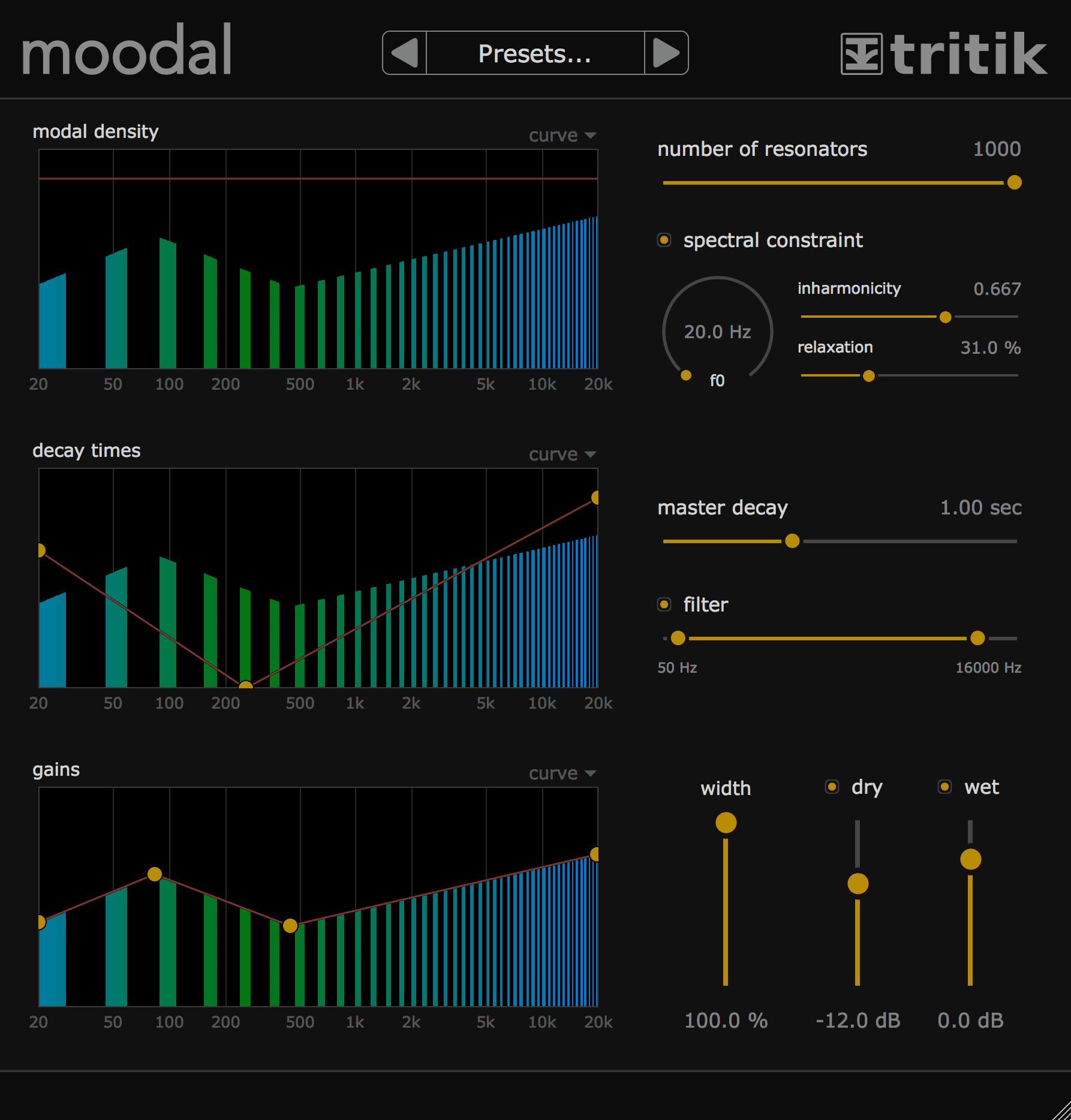 Make your snare deeper, or change it to a bottle. Send your voice through a phone, or slide it on a string. Give your guitar a new soundboard, or throw some notes over a plate and quickly create rich textures. Moodal let you transform your sound in a lively and refreshing way.

At the heart of Moodal is a one-of-a-kind resonance engine. Its underlying thousand resonant filters make Moodal capable to replicate realistic objects such as strings or plates, but also to simulate reverberant spaces such as rooms and halls that require a high modal density.

Moodal's controls have been designed to let you sculpt your sound deeply yet easily.
The user interface, including 3 editable curves, allows you to quickly set up the resonators properties over the whole frequency range and to create unique timbres within seconds.

We believe that its flexibility and its character make Moodal an invaluable tool for musicians and sound-designers.
Moodal features
Simulation of real and virtual objects and spaces.
Up to 1000 resonant filters.
Editable curves for frequency dependent amplitudes and decay-times.
Sensible parameters for modal density and spectral characteristics control.
Scalable high resolution interface..
2 themes (dark/light).
Uncluttered user interface.
Tooltips and prefs in english, french, portuguese and spanish.
File based preset system.
Access through menu or browser.
Presets 'freezer' for safe recall.
Moodal for Windows and Mac (VST/AU/AAX) is available for purchase for the introductory price of 35 EUR until November 15th, 2015 (regular 75 EUR).